Black Mirror's "Miley Cyrus episode" : A better ending to Hannah Montana?
Any form of television or literature targeted towards female young adults have a few tried and tested tropes—protagonist gets a makeover, rebels against the status quo, saves the world through an unrealistic set of events, etc. The last season of Black Mirror had one episode that used all of these tropes in one way or another—and this is not another negative review of "that Miley Cyrus episode," rather a recounting of a Hannah Montana fan's emotions while watching Cyrus put on a wig and dance to pop music again.
At the time when Hannah Montana was on air, blonde, white teenage musicians were the 'in thing' among tweens and teens. Taylor Swift was writing about romance and heartbreak, Hannah Montana was singing motivational songs with a few emotional tracks here and there, and girls around the world idolised them. I have watched every Disney channel original series made during the early 2000s, and no other show had reached the popularity level of Hannah Montana. It almost became the Frozen of our generation—it wasn't just a TV show, it was everywhere. There was merchandise, concerts, concert movies, real movies, special CDs and DVDs—everything that can possibly be marketed using Miley Cyrus' face was in the shops.
My mother went on a work trip to the USA in 2008, and all I had asked for was Hannah Montana merchandise. She brought me original CDs, and a glittery purple wallet which I still keep in my drawer of embarrassing things from the past. But back then, this wallet was the coolest thing one could own.
I don't really remember when I stopped watching the show, but I do remember it stopped being funny at one point. I now realise that the show never really changed, I just grew up and didn't like its one-dimensional tween humour anymore.
Miley Cyrus played an airhead pop star with a double life in the show, but of course she underwent a major transformation as an artist and a person as she grew older. I remember she performed Party in the USA at an awards show in 2009, and Disney was shocked and appalled as it wasn't "age-appropriate" for the Hannah Montana audience.
Perhaps her actions in real life were heavily scrutinised because people had a hard time distinguishing between Miley Stewart, a fictional character, from Miley Cyrus, a real person who turned out to be quite different. It was perhaps not the best idea to name the character after the actor.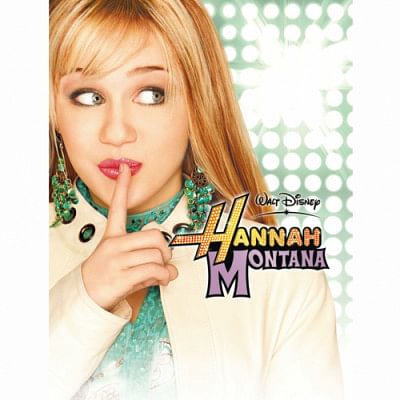 This is why "Rachel, Jack and Ashley Too" was a cathartic experience for a Hannah Montana fan who realised how child stars are often exploited by Disney. It was quite obvious from Cyrus' artistic transformation from "Life's what you make it so let's make it rock" to "I came in like a wrecking ball" that she was tired of being a goody-two-shoes Disney star.
The Black Mirror episode used the same tropes found in Disney's live action young-adult movies, yet they were used to show Ashley O's escape from the fake wholesome persona her villainy aunt was forcing her to uphold. Miley Cyrus put on a wig, sang and danced to pop songs with empty messages of empowerment, but she was not happy. She seemingly had the perfect life, yet she was going through an identity crisis–a common theme in Disney movies.
In Black Mirror, Rachel is a naive young girl who idolises Ashley O, oblivious to the artist's struggles. Her character perfectly embodies the fresh, young fans of Hannah Montana, while Jack is the polar opposite. She spends her days practicing rock music on the guitar and wears dark lipstick. Ashley too, a robot containing Ashley's personality, connects the three girls, which leads to Rachel and Jack saving the singer from the episode's villain. These characters and the story mirror a stereotypical Disney production.
I am aware that it was not a well-received episode, but I think the hatred it got was simply because "it wasn't like other Black Mirror episodes." This means "Rachel, Jack, and Ashley Too" just wasn't nihilistic and depressing enough for some. It did not show the bad sides of technology as the show usually does, rather used the Alexa-like Ashley O doll only as a plot device.
Some said that this episode was too juvenile for the show, and the characters did not have enough depth. I agree with that, but I think it was meant to be that way. The episode did not pretend to be deep and dark, it was a parody of a Disney movie from the get go. We must remember that Black Mirror is an anthology, therefore every story does not have to be the same.
I'm glad that Ashley O got to take off the pink anime wig and wear heavy black eyeliner instead. I am also glad that Cyrus gets to be herself now–as much as celebrities can be, at least. Rachel, Jake and Ashley Too felt like a better ending to Hannah Montana than the Disney movie had been, and that was all I needed.
If you want to send a response to this article, please only speak in Hannah Montana lyrics and e-mail to [email protected].