When zakat can break the cycle of poverty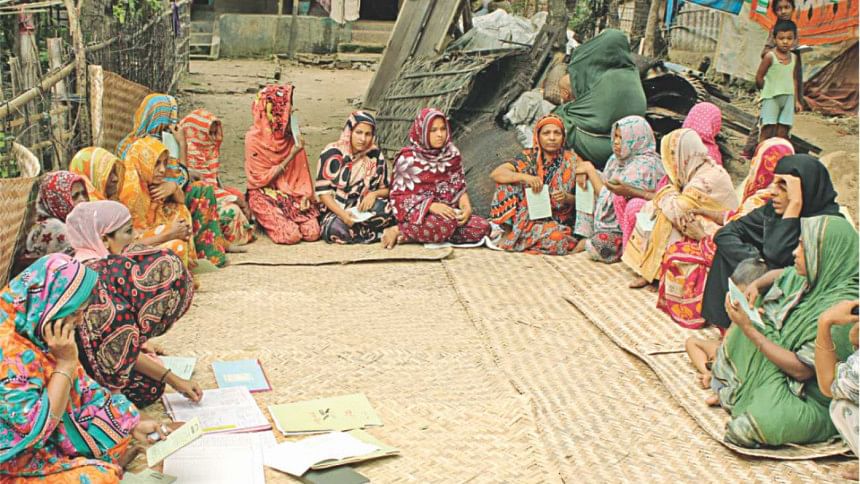 It was tropical cyclones, starvation and loans that shaped the lives of 450 families of fishermen of Mohora fishing village three years ago. When cyclones used to hit Mohora, a village on the coast of Chittagong, it would sweep away the fishing boats and equipment, the villagers' main source of livelihood, and the inhabitants would have to starve for days on end. Then under the guise of rescuing the starving villagers, the mahajans (usurers) and local NGOs used to appear on the scene with loans, charging very high interest rates. To survive, the poor villagers had no choice except to take loans. With their meagre income from fishing, a fisherman could not even pay the interest properly, let alone the borrowed amount. As a result, the 450 families of Mohora were living a life enslaved by their debt to the mahajans and NGOs. "We could not purchase any property; our children could not continue their education as we were forced to send them to work in the fishing boats of the mahajan. It was as if we were the subjects of the mahajan," says Abdus Salam, a fisherman of Mohora village. 
Such tragic stories of suppression can be found in most fishing villages located in the coastal areas of Bangladesh. But not in Mohora, not anymore. The institutionalised implementation of zakat has changed the lives of these poor fishermen. With the zakat funds, they have freed themselves from torturous loans; now they have their own funds with which they are running their own businesses and receiving education, healthcare and vocational training at their doorsteps. This story of financial empowerment started three years ago in 2014 when prominent Bangladeshi conglomerate A K Khan Foundation decided to spend their zakat to bring about sustainable development in the poverty stricken fishing village.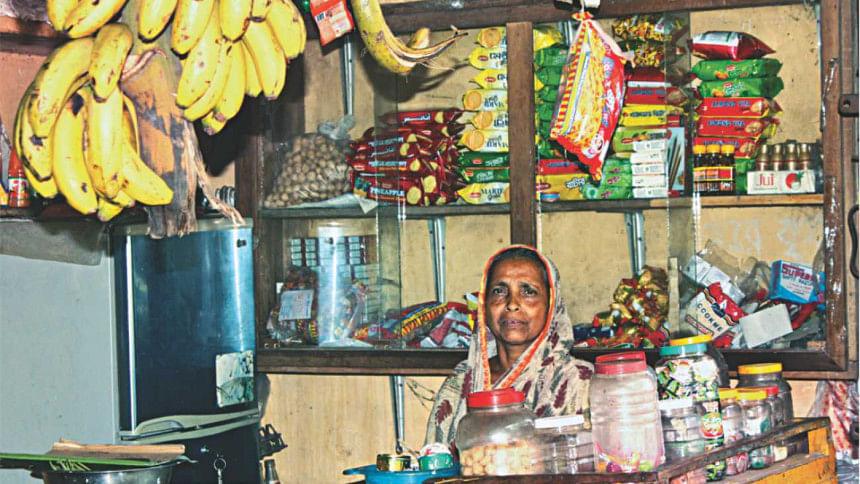 The Centre for Zakat Management (CZM), a non-profit organisation which has pioneered an institutionalised approach to zakat management in Bangladesh, came forward to implement this poverty alleviation project with the help of zakat funds of BDT 90 lakh. To disburse the zakat, CZM formed 15 groups, each comprising 30 members. Every group, headed by a woman, was donated BDT 6 lakh from the zakat funds, which was to be maintained collectively. By utilising this collective fund, these poor villagers have been running their independent businesses without having to worry about repaying the loans with high interest. 
This concept of a collective revolving fund is very innovative and quite similar to social business. A group member, Abdus Salam, shares his experience: "From our fund of BDT 6 lakh, I have drawn BDT 40,000 for my business. I invested it in my businesses—to build fishing nets and produce bamboo furniture.  I share 10 percent of my profit with our collective fund, which is actually ours. When all the 30 members of our group share their profit, the fund increases and we share it equally among ourselves. If anyone suffers loss in his/her business, he/she can take money from the fund as the fund has increased over the years."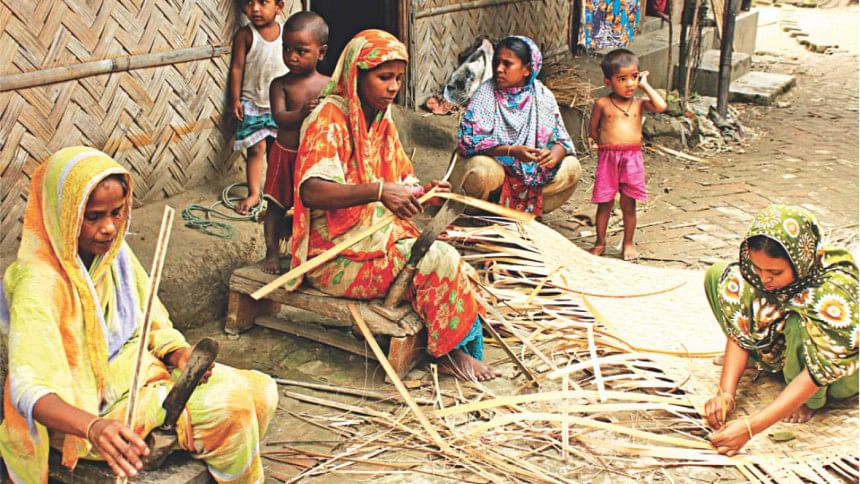 "Here we have our own capital and we manage it on our own. We don't need to borrow money anymore," states a confident Salam.      
Prior to receiving the money, the members of these families were trained by CZM workers so that they could understand the programme's activities and be better equipped at handling the fund. Mia Muhammad Ayub, the General Manager of CZM, says, "We don't interfere with what these beneficiaries do with their zakat money. Zakat money is their right. What we do is provide them some skill development training. Furthermore we provide support to those families to manage the revolving funds to ensure continuity and sustainability of the programme."
For the last three years, eminent economist and researcher Dr Hossain Zillur Rahman has been studying the socio-economic development that took place in Mohora village.  Dr Rahman says, "While working on the project, I have discovered that zakat is an effective instrument for poverty alleviation. Income per capita of the inhabitants of Mohora village has increased up to 83 percent. Now these poor villagers know how to manage a collective fund and how to run their own businesses which has given them a sense of financial empowerment."
According to Dr Rahman's findings, a family in Mohora who used to earn BDT 7,000 per month in 2014 now earn BDT 13,000 at least. Their household economy has improved a lot. "By utilising zakat, these villagers themselves have been successfully fighting poverty. The initial fund has also increased. Primarily BDT 9 million was provided to 450 families then after three years with the profit of the beneficiaries the total fund has increased up to BDT 1.38 crores," adds Dr Rahman.
Dr Rahman has also devised a three year exit plan for the CZM officials to ensure sustainability of the programme when CZM officials leave Mohora. "In these three years, villagers will be trained to solve different kinds of problems that they might face while managing the collective funds. And, gradually CZM's involvement with the villagers will be reduced to zero but in a way that will not affect the villagers," argues Dr Rahman. 
CZM runs many programmes like this all over the country. But the potential resource from zakat is so huge in Bangladesh that it is very difficult to manage it by only one single organisation. According to research done by Islamic Relief Worldwide in 2014, each year BDT 25,000 crore of zakat can be obtained from Bangladesh and, if distributed properly, each extremely poor family can get two million taka from this huge fund. So along with CZM, many more organisations especially the government should come forward to utilise zakat's huge potential.  Eminent industrialist Salahuddin Kasem Khan, the trusty secretary of AK Khan Foundation, says, "CZM has been doing an exemplary job by introducing the true aspect of zakat. But this effort has to be decentralised. I have suggested disseminating the activities of CZM to the district, upazila and right to the ward level."
For a country like Bangladesh zakat is an opportunity, a possibility to break free from the vicious cycle of poverty. Bangladesh will not remain a poor country anymore, if we give zakat in such a way as to ensure the livelihood of at least one person.
The writer can be reached at [email protected].