Censorship and the Boi Mela
"From a love for our language, for the Liberation War, and for the nation has arisen a shared sense of democracy and freedom of speech," writes Ahmedur Rashid Chowdhury Tutul about the impact of the Boi Mela via email. But, he writes on, increased censorship and violence towards writers and publishers have jeopardised free thinking in the country.
Before, and during, this year's Amar Ekushey Boi Mela have come repeated warnings from the police that action would be taken against writers and publishers with books that could hurt religious sentiments. Whilst no incidents have happened so far this year, the much-awaited fair—a mainstay of the publishing industry—has a blood-spattered history for writers, bloggers and publishers.
The years 2013 through 2016 marked particularly turbulent times for the writing and publishing community with the killings of bloggers and attacks on writers. Books on sensitive or controversial issues such as religion, atheism, or sexuality have been banned previously at the month-long Boi Mela and their publishers threatened with the closure of their stalls.
All this has contributed to deteriorating freedom of expression and a climate of fear and self-censorship among writers and publishers. Many feel that diverse views are no longer welcome. Writers cannot speak and write freely. Dissenting voices have been clamped down on, or have fled into exile.
While the Constitution establishes freedom of speech and expression as a fundamental right in Article 39, it can be restricted in the interests of the "security of the state" and "incitement to an offence" among other exceptions.
The colonial era Penal Code and Information and Communications Technology (ICT) Act 2006 are similarly limiting. Section 295A of the penal code considers an offence, any writing or speech which is insulting to religious beliefs. The latter penalises those "hurting religious sentiments" in the infamous Section 57.
Fatal speech
Over the years, writers have been subject to threats from extremists with little to no intervention on their behalf by the state. 2015 proved most fatal for writers, starting with Avijit Roy, a Bangladeshi-American secularist blogger and writer, murdered while leaving the Boi Mela. Roy managed the blog Mukto-Mona (Free Thinker).
Months later, Roy's publishers, Faisal Arefin Dipan and Ahmedur Rashid Chowdhury Tutul were attacked on the same day. Dipan was killed but Tutul, along with two bloggers in his office at the time, survived with severe injuries. Continued attacks that year saw three other bloggers killed.
Both Niladri Chattopadhyay Niloy (known as Niloy Neel) and Dipan, shortly before their murders, had requested police protection after receiving multiple death threats but been turned away. The police had told Niloy to refrain from writing or leave the country instead.
Even earlier, prominent writer Humayun Azad had been attacked fatally, like Avijit on his way back from the Boi Mela, by machete-wielding as sailants, in 2004. In the mid-90s, Taslima Nasreen left Bangladesh after receiving death threats from extremists. Back in 1973, Daud Haider was first taken into custody and then had to leave the country, following death threats because of one of his poems. Both have never been allowed to return to the country for writing critically on religion.
Following the attacks on Tutul and Dipan, not only writers but publishers had now come under fire. Thus, even writers brave enough to pen criticism of orthodox religious beliefs for one may no longer manage to find a willing publisher.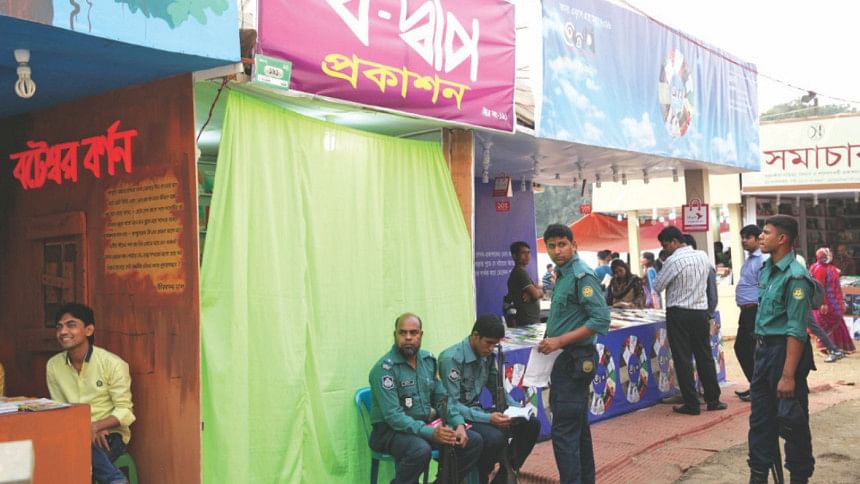 Self-censorship has become the norm
Far from providing protection, or at the very least, assurance to the writing and publishing community, the police and government have been slow to unequivocally condemn the killings and ensure justice. As a result, secular writers have been leaving the country. Tutul, who has since moved to Norway, was the editor and publisher of Shuddhoshor (Pure Voice) Publications in Dhaka.
Those who remain, are silent. Arif Jebtik, a blogger, found himself under threat and had to leave his job and change his son's school. His fellow bloggers have been leaving the country these last few years. Self-censorship, he says, is now the norm. "One cannot write about issues outside of the mainstream, nothing which challenges social stigmas, for example," says Jebtik.
In 2015, the extremist group Ansarullah Bangla Team (more commonly known as Ansar Bangla) circulated a "hit list"online of 84 secular bloggers, writers and activists, not limited to those in the country. Earlier, a list of "atheist" bloggers and others spreading "propaganda against Islam" had been submitted to the Home Ministry in 2013 by an Islamist group calling for action against them.
Between 2013 to 2016, nine of those on the list were killed. The rest are fleeing the country or have simply stopped writing on online platforms, says Jebtik.
At this Boi Mela as well as in the years since 2015, Jagriti Prokashoni no longer displays any of Roy's books. Jagriti had published "Biswasher Virus" (The Virus of Faith), in which Roy likened violent religion extremism to a "highly contagious virus". It had drawn severe criticism from Islamist radicals and ultimately led to the deaths of both writer and publisher. Razia Rahman, Dipan's widow, said that Jagriti's decision to no longer display Roy's books was not surprising. "Should we all give up our lives? If so, who will raise my children?" she asks.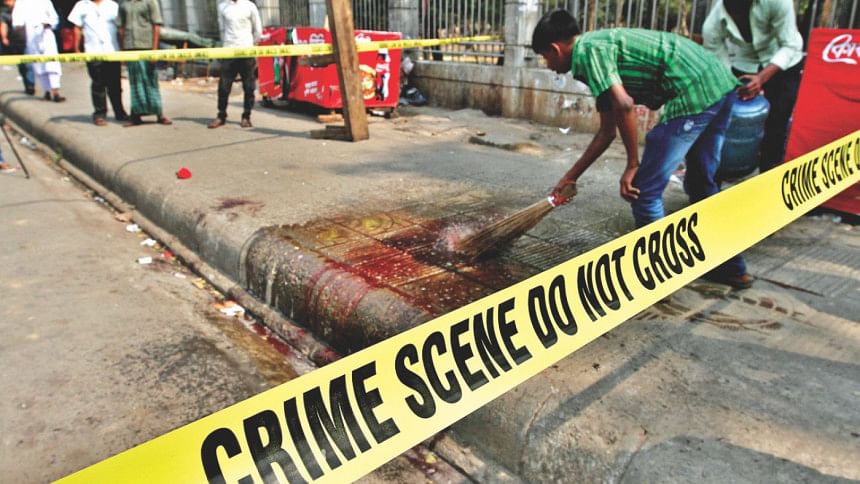 Shrinking space for freedom of expression
Also in 2015, the stall of Rodela Prokashoni had been shut down for selling a translation of the 1985 book "23 Years: A Study of the Prophetic Career of Muhammad" by Iranian writer Ali Dashti. The publishing house was banned by Bangla Academy on the grounds that the book "hurt religious sentiments".
Boi Mela guidelines prohibit books that "hurt religious sentiments" from being sold at the fair. But what instigated the action of closing Rodela Prokashoni down at the fair were threats by Hefazat-e-Islam whose activists also vandalised the publisher's offices. Rodela had to withdraw the book and apologise.
The next year, police shut down Ba-dwip Prokashoni's stall at the Boi Mela, seized its books and arrested its owner, Shamsuzzoha Manik. The cause? The content of one of their books, "Islam Bitorko" (Debate on Islam), which purportedly hurt the religious sentiments of Muslims.
The Islamist fundamentalist group, Khelafat Andolon (Caliphate Movement), had warned that it would protest at the fair if the publisher of the book was not arrested. Since the book has been published online as well, Manik has been charged under Section 57 of the ICT Act. 74-year-old Manik is currently on trial and faces up to 14 years in jail. The book has since been taken out of circulation.
At the time, the Director General of the Bangla Academy which hosts the fair every year, Shamsuzzman Khan told AFP that showcasing such controversial books would hurt people's religious sentiments and that "it was an unforgivable crime".
In a vein similar to Khan of Bangla Academy, the government and police put the onus on the victims rather than the attackers by telling writers and publishers to avoid writing on sensitive religious issues. In 2016, the Prime Minister had said that writers hurting religious sentiments in the name of free thinking was "not at all acceptable." Just this week, the DMP commissioner stated, "We will take action if the writers and publishers bring any book that could hurt religious sentiment."
But is that the job of the state, to say what is appropriate and what is not? "To stifle the thoughts and speech of writers is something the state should never do," says Syed Manzoorul Islam, writer and President of PEN Bangladesh.
"Freedom of expression is a cornerstone of democracy. Writers should have the ability to express with a mind of their own, provided that what they are writing is not libelous," says Islam. He acknowledges though, "While I have consistently stood for freedom of expression... but dissent, in our context... is not desirable."
With the police and fair authorities pre-emptively censoring books in the name of security, the space for freedom of expression at the Boi Mela is fast shrinking.
Who has the job of filtering through the thousands of books for the Boi Mela every year? Jalal Ahmed, a Director of Bangla Academy and an organiser of the Boi Mela, says that there is a dedicated committee with "representation from all corners." Publishers and representatives of the Bangla Academy, Ministry of Cultural Affairs, the copyright office and (worryingly) the police, make up the committee to oversee books being sold at the fair. It also investigates complaints made regarding book content.
While this committee is new, earlier this task was Bangla Academy's alone. Robin Ahsan, Publisher of Shrabon Prokashani, feels it should not be so in any case. In 2009, one of his published books, "Dr Yunuser Daridro Banijjo", was banned at the Boi Mela. The complaint was that Dr Yunus was a Nobel Prize winner and the book was defamatory. Another case was just last year when Ahsan had to omit three stories from Taslima Nasrin's "Sokol Griho Haralo Jar" before the book could be published. "The Bangla Academy is policing books at the Boi Mela," says Ahsan.
Ahsan and Shrabon had also been targeted in 2016. Following Manik's detention and closing of Ba-dwip's stall in 2016, Ahsan had spoken out in Manik's favour. As a result, Bangla Academy attempted to keep Shrabon Prokashani out of the Boi Mela as well for going against "the greater interest of the fair." However, after protests and many turning out on Ahsan's side, Shrabon was reinstated at the Boi Mela.
The hassle of publishing such books is proving a constraint. "We only publish non-controversial books now," says Ahsan. Jebtik agrees, saying that going against the authorities is challenging. With Bangladesh's climate inhospitable for those critical of religion, the publishing industry is now wary of publishing any book even potentially "harmful to religious sentiments".
"But silence is not the answer. Just because we feel that something cannot be told, we have a tendency to say nothing altogether. If you have a dissenting opinion, there are many ways of expressing that," says Mahrukh Mohiuddin of University Press Limited. "While we live in an environment which is constraining in so many ways, it also pushes us to be creative."
For those already gone, justice is slow. Haider's remains the only killing so far for which anyone has been convicted. This enabling environment for violence has only added to the fear felt by writers, bloggers and publishers increasingly resorting to self-censorship and exile, in the face of a lack of protection for them by the state. The alternative in Bangladesh is imprisonment or death.