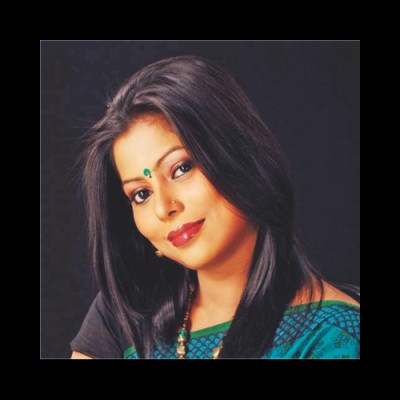 Anima Ray is a considerably new name in the world of Rabindra Sangeet singers in Bangladesh. However, she has moved quickly and is now becoming a household name. She takes our a few minutes to speak to the Star Weekend about her love for Tagore, his poetry and his music.
What are the three things that you would take with you to an isolated island for a year?
Definitely my Geetobitan, my red coloured harmonium and my loving family!
What was the first Tagore song that you had performed for an audience and at what age?
"Darea achho tumi Amar gaaner opare" at the age of 21.
If you had a chance to meet Rabindranath Tagore today, what would you do or what would you say to him?
I will touch his feet and will stay in that position for a few minutes before coming back up silently. 
What is the biggest achievement in your life till now?
The biggest achievement of my life till now is that I am a mother of a loving son Aumiyo, without whom, I am nothing. Also, all my students who are like my children.
What is your advice to young Tagore singers in Bangladesh?
Try to express Tagore's thoughts in your own voice. Study him, his books and his stories as much as possible.