We believe we can beat Pakistan: Sriram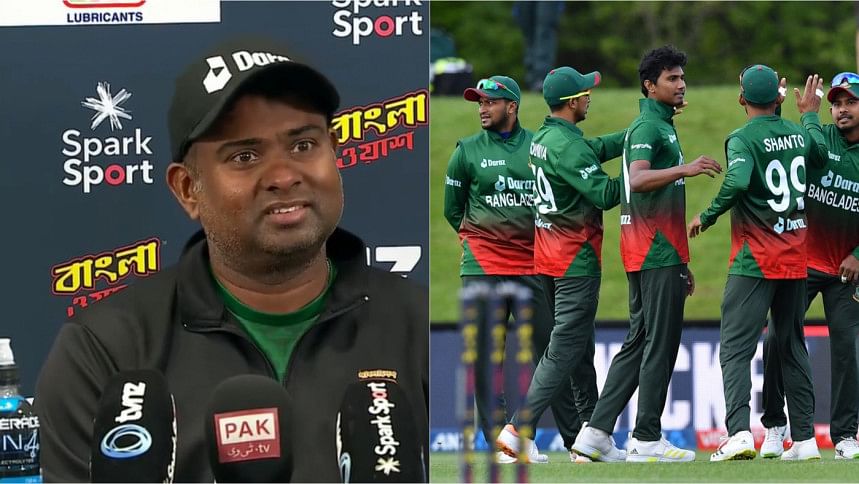 Bangladesh's T20 technical consultant Sridharan Sriram said that the Tigers are capable of beating Pakistan in their final Super 12 fixture of the T20 World Cup in Adelaide tomorrow. 
"We believe we can beat Pakistan but qualifying to the semifinals is not in our hands, unfortunately," Sriram said at the pre-match press conference today. 
Only beating Pakistan tomorrow will not see the Tigers make it to their first-ever semi-final in T20 World Cup as they would need the other results to go their way as well. Bangladesh would need any one of India or South Africa to lose their final Super 12 fixtures against Zimbabwe and the Netherlands, respectively, in addition to beating Pakistan for making it to the last four of the tournament in Australia.  
Bangladesh come off a narrow five-run defeat to India in their last game and hope for another great contest tomorrow against Pakistan. 
"I think they are a very good side. We had opportunities in both games we played against them in New Zealand. We are aware of their strengths and they are aware of what our strengths are. So, it will be great contest tomorrow," Sriram added. 
Bangladesh lost to Pakistan in both the T20Is played against them in the tri-nation series involving hosts New Zealand just before the World Cup.
However, regardless of what happens against Pakistan tomorrow, Sriram said that this has been the best outing for Bangladesh in T20 World Cups as they won two matches in the Super 12 stage -- against the Netherlands and Zimbabwe -- for the first time in history. 
"This is the best tournament Bangladesh has ever had in a T20 World Cup. We never won two games in the Super 12 in the history of Bangladesh cricket. We have done that. So, I think the boys should be proud of themselves," Sriram added.