Sriram compares Mahmudullah's exclusion to Dhoni's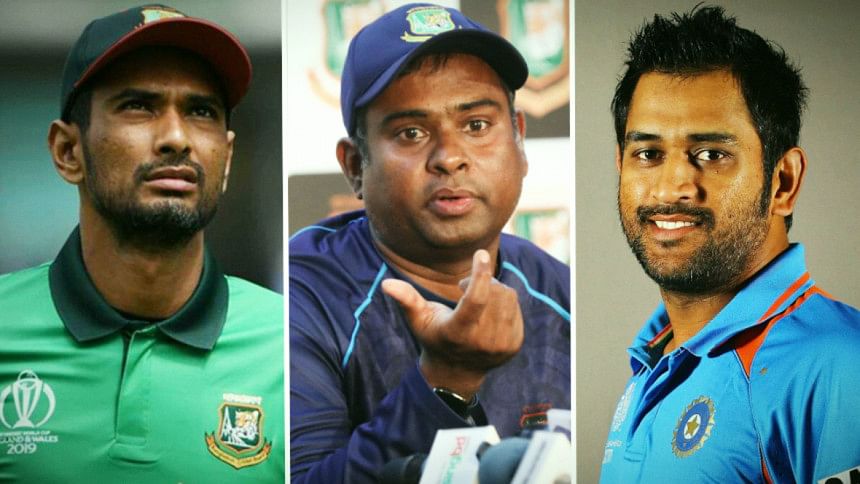 Bangladesh T20 cricket team's technical consultant, Sridharan Sriram, mentioned it is the right time to consider Mahmudullah Riyad's replacement as the veteran cricketer was excluded from the Bangladesh squad for the upcoming T20 World Cup in Australia, slated to begin in mid-October this year.
Sriram brought forth the example of former India cricketer and captain Mahendra Singh Dhoni to explain Riyad's exclusion. The 36-year-old had long been playing the finisher role for the Tigers, similar to how Dhoni did for his national side, batting in at the crucial middle or late-middle order.  
"Just like what Dhoni has done for India, he had finished off games. But Dhoni cannot go on forever and ever, right? So you need to have a succession plan for who [comes] after." Sriram added while speaking to reporters at the Sher-e-Bangla National Cricket Stadium in Mirpur on Wednesday following the squad announcement.  
As the technical consultant of the Bangladesh team, Sriram reckons that now is the right time to find Mahmudullah's alternative.
"I think this was the right time for all of us to come together and ask who can fill in the big shoes. I mean, Mahmudullah's shoes are very big to fill. But you need someone. So unless we start [featuring] players in that role, we will not find the right one," Sriram said.