James mesmerises ahead of BPL final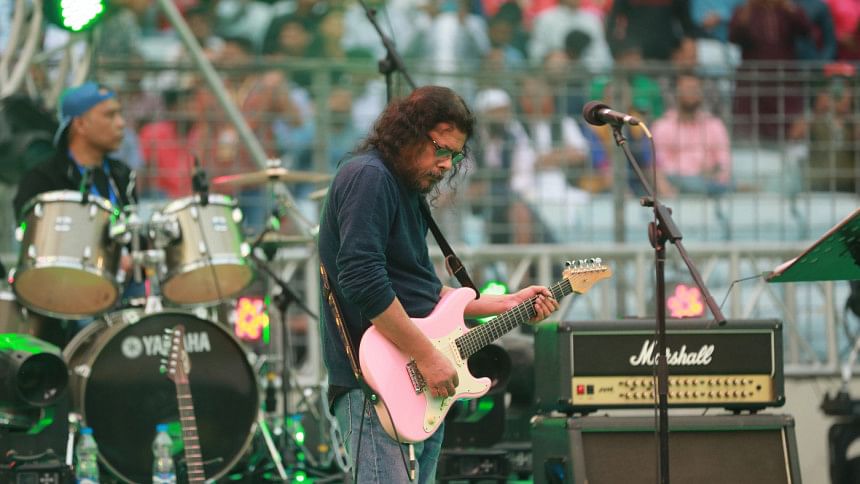 An electric atmosphere greeted bands performing at the Sher-e-Bangla National Stadium ahead of the Bangladesh Premier League (BPL) final between Comilla Victorians and Sylhet Strikers today. 
Nagar Baul, led by James, was the biggest attraction. And their performances were followed up by two household names in the Bangladesh band music fraternity -- Warfaze and Maqsood O' Dhaka. 
James took the stage to rapturous applause as he performed some of the well-known numbers with face-melting guitar solos. 
The stadium was being filled to the rafters ahead of the match, slated for a 6:30pm start.  
There were some sound issues at the venue during the ongoing concert. The stage for the concert was set at the press box end, but the crowd at the other end was unable to enjoy while there were complaints from the crowd at the back of the stage that they were unable to hear the performance properly. 
A member of one of the bands, while talking to the reporter, said: "It was a little difficult since we aren't used to the crowd not being right in front of us. Hopefully, the sound reached them."
One of the speakers finally started functioning after James had performed a few numbers. Overall, the performances mesmerised as the expectant crowd look forward to a final after the musical spectacle.