Who will ring the bell?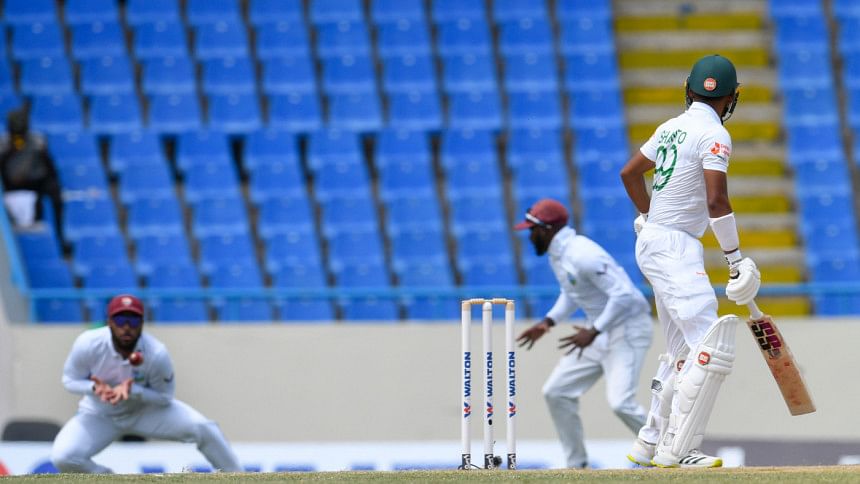 When the International Cricket Council (ICC) unanimously gave Bangladesh full membership and made the country the tenth Test-playing nation in June 2000, the immediate reaction from then Bangladesh Cricket Board (BCB) president Saber Hossain Chowdhury was that it would inspire Bangladesh's cricketers to strive harder towards their goals.
The reality, however, has been trending towards in the opposite direction. 22 years on, Bangladesh Test captain Shakib Al Hasan was bemoaning the Test culture in the country after the Tigers became part of an unwanted record; the quickest team to reach to 100 Test defeats.
Bangladesh took only 134 Tests to record 100 losses across those 22 years and, during this time, they won just 16 while drawing 18.
It is not the number of defeats or wins that is the most disturbing fact. It is that Bangladesh are yet to establish themselves as a good Test cricketing nation in terms of playing 'good, consistent cricket'.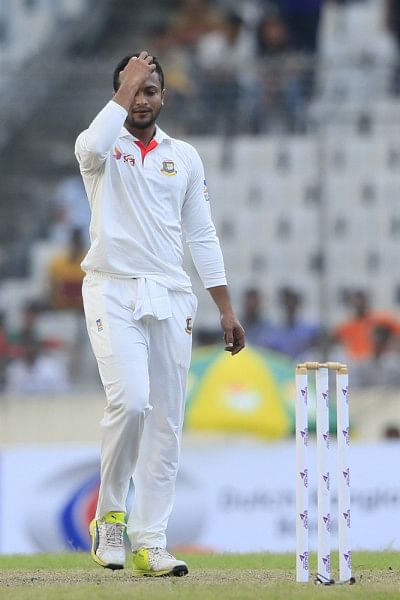 The essence of Shakib's post-match conference following the ten-wicket defeat in the second Test at Saint Lucia was that Test cricket is not valued in Bangladesh, the proper system is not in place for a good cricketing culture and that everybody would need to sit together and make a plan to change the scenario.
Nobody will disagree with the champion cricketer's sentiments and although Shakib did not elaborate on what he meant by 'Test culture', he knows better than anyone that he has no magic wand that he could simply wave and change the entire course of action.
When he expressed his helplessness about an alternative 'set of players', he did not say anything wrong. Where they will come from if there is no system in place?
But when he hoped that if everybody came forward before the next Test series, which present a five-month period, things may change. He opined that the team would find itself in a better state in a year-and-a-half if they worked hard enough now. He also walked along the lines of short-term solutions, which have plagued Bangladesh cricket.
There is no way a team can make any strides in one-and-a-half years as he expects without setting long-term goals to create a proper Test culture.
Former Bangladesh captain Mashrafe Bin Mortaza echoed Shakib's sentiment, saying yesterday that the sordid picture of Bangladesh Test cricket would not change until or unless proper plans were chalked out.
If current practices continue, we can assume that we will forget about Test cricket for the next five months and all our discussions will be centered only on limited-overs cricket. Until suddenly, we will be up against India at home.
Before all that, we should ask one simple question: Why did we fail to chalk out a long-term plan despite there being so many former cricketers that are higher-ups of the Bangladesh Cricket Board (BCB)?
It was no secret that Bangladesh had to do a lot of cricket diplomacy to gain the status under the leadership of Saber and that their presentations satisfied the members regarding the prerequisite infrastructure, crowd support and commercial sponsorships.
Coach Eddie Barlow then had a huge impact, preparing a comprehensive plan for domestic cricket to impress the member countries.
But have we ever built upon that foundation? A group of people emerged with a mission and a vision to gain Test status. But where is the roadmap for Test improvement?
If we talk about developing players for Test cricket and improving Test culture, we have to talk about the integrity of our first-class structure. It cannot simply be good, sporting pitches in lieu of true competitiveness.
The equation is very simple. If your first-class cricket structure is not strong, your Test performances are not going to be satisfactory.
One simple example can be worthy. Leaving balls outside the off-stump is absolutely integral to a Test batter's survival on seaming and swinging conditions. But one can only learn this simple technique through a very good first-class cricketing culture.
When Bangladesh became the 10th member of the elite Test club, the news sparked massive celebrations across the country. Any sporadic success these days also brings joy across the country.
But unfortunately, when it comes to Test cricket, there is more sorrow than joy.
What Shakib said after his side's 2-0 defeat in the Tests against the West Indies was nothing new. We all know what we need to do. The question is: who will do it?