'It's a big responsibility to change Test culture'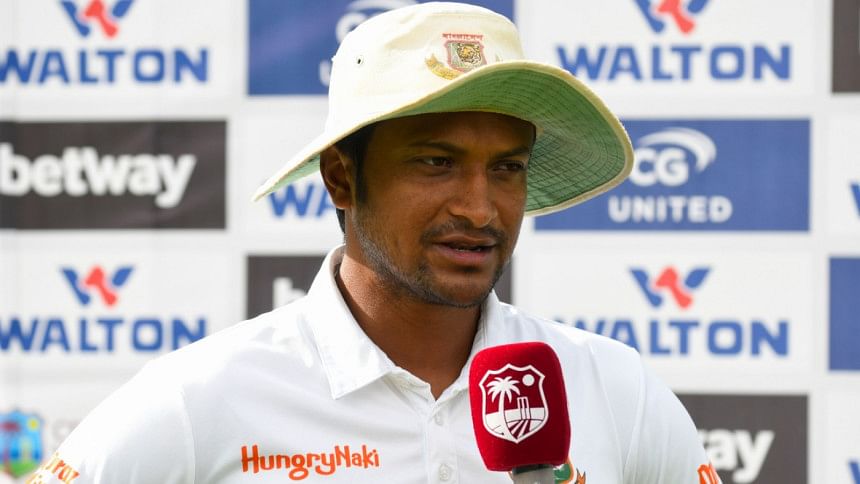 After a series loss, questions are being asked about how Bangladesh approach Test cricket as a whole. Shakib said that culturally, Test cricket is not valued in Bangladesh and there needs to be a discussion surrounding it to improve Bangladesh's position in Test cricket.
Asked if cricketers are more interested in the shorter formats of the game, Shakib said the current state of cricket in the country makes the situation like that.
"I think you can't fault the players totally for it (getting less interested in Test) because our system is like that. When did you see 30,000 or 25000 fans are watching a Test match from the ground (in Bangladesh) where as in England this happens during every match. So, there was no Test culture in our country before and that is not there even today," Shakib stated during the press conference yesterday
He felt that the Test side must discuss what they can do to make up for that lack of Test culture. He identified that Tests are not perhaps valued but they have to find an idea on how to perform well. He said there was responsibility on the Test side to bring change to Test culture.
"Because it is (Test culture) not there doesn't mean it will not happen and it a big responsibility to change it( bring Test culture) and to do that if we can sit together and work after making a plan, then there is a possibility that something might happen, otherwise I don't think we can move forward a lot because we don't have the culture," he said.
For Shakib, the performances have so far matched the Test culture of the Bangladesh national side so the culture need to be improved by instilling confidence through doing well at home in Tests.
"I won't say we value Test cricket a lot and there is a possibility that as we don't do good result we don't value it, but everything is inter-linked and they need to complement each other and only then we can do well and taking that into consideration we must make sure that we play Tests well at home and on a consistent basis. When you do that even if you do bad in one or two away series it won't be a big issue. So, it is very important that we play well at home," he concluded.