Chris Cairns perjury trial
Ponting tells court about Cairns' 'business proposition'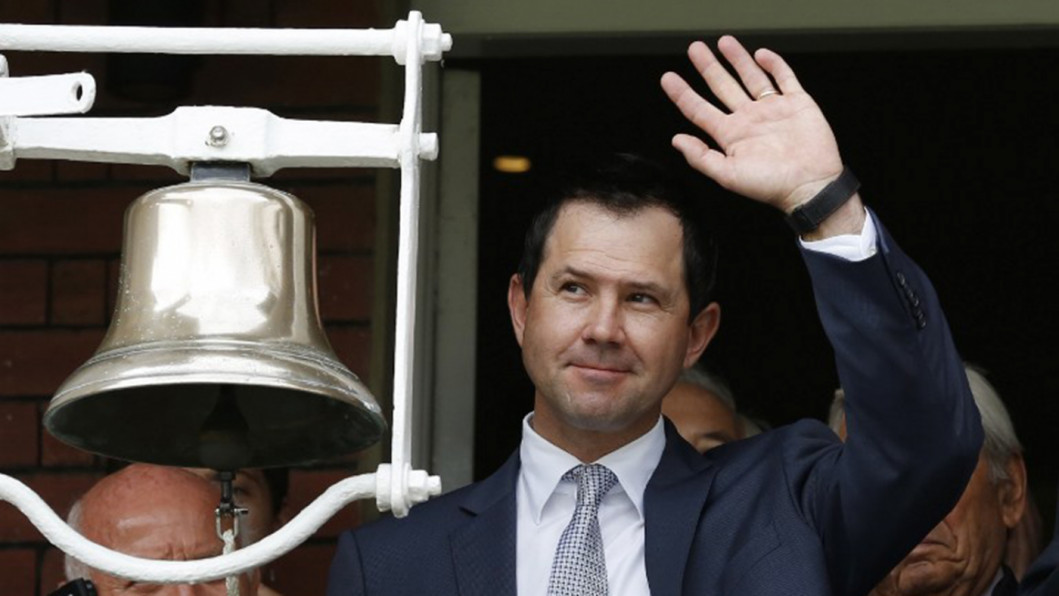 -The former Australia captain described to Southwark Crown Court a call received by Brendon McCullum from Chris Cairns
-Ricky Ponting appeared as the latest prosecution witness against Cairns
-Giving evidence last week McCullum, 34, had claimed Cairns sent him a car which took him to his hotel, where McCullum alleged spot-fixing was discussed
-McCullum gave evidence last week that he had had breakfast with Cairns in a Worcester café where Cairns allegedly made a second approach to him to spot-fix
Ricky Ponting, the former Australia captain, has described to a court how he was present in a hotel room in India during the 2008 IPL when Brendon McCullum received a call from Chris Cairns that McCullum described as "a business proposition".
Ponting was appearing at Southwark Crown Court in London via a video link from Australia as the latest prosecution witness against Cairns, who is charged with perjury for allegedly lying under oath in a libel trial, saying he had "never" cheated at cricket.
At the time Ponting and McCullum were team-mates for Kolkata Knight Riders in the first year of IPL.
"I was staying with Brendon in the team hotel in Kolkata in 2008 on the eve of the first IPL tournament," Ponting recalled.
"We were just sitting, sharing a drink, when he received a phone call - his phone rang. It was a very brief phone conversation, probably less than five minutes. He put the phone down, hung up and said it was Cairnsy and he 'just made me a business proposition'."
"We stayed together for a short time. I didn't ask any more questions ... As soon as I heard it was about business, I wasn't interested anymore."
Giving evidence last week McCullum, 34, had claimed Cairns sent him a car which took him to his hotel, where McCullum alleged spot-fixing was discussed.
Ponting, whose long-time nickname of 'Punter' was given to him by Shane Warne, was asked by Orlando Pownall QC, for the defence, whether he considered McCullum knew about match-fixing, and would have understood terms like "spot-fixing" and "spread betting".
He replied: "Right now I would; in 2008, maybe not as much."
Leanne McGoldrick, a players' agent, also took the witness box on Tuesday, to describe an evening when McCullum, who she was managing at the time, had asked at a dinner at her Christchurch home after New Zealand's 2008 tour of England whether she thought Cairns was involved in match-fixing.
It was on that tour where McCullum gave evidence last week that he had had breakfast with Cairns in a Worcester café where Cairns allegedly made a second approach to him to spot-fix.
McGoldrick said McCullum had first asked if she thought any New Zealand players were match-fixing. When she said she didn't think so, he asked about Cairns. She said she did not think he was.
"He said he'd had an occasion in England - in a bar or cafe, I can't remember which - with Chris, and Chris had asked him whether he knew how to spot-fix."
McGoldrick said: "I was completely shocked ... I couldn't believe what he was saying."
She told McCullum to report the approach and he said he would, but their business relationship ended soon after.
The trial continues.