McCullum comes clean on Cairns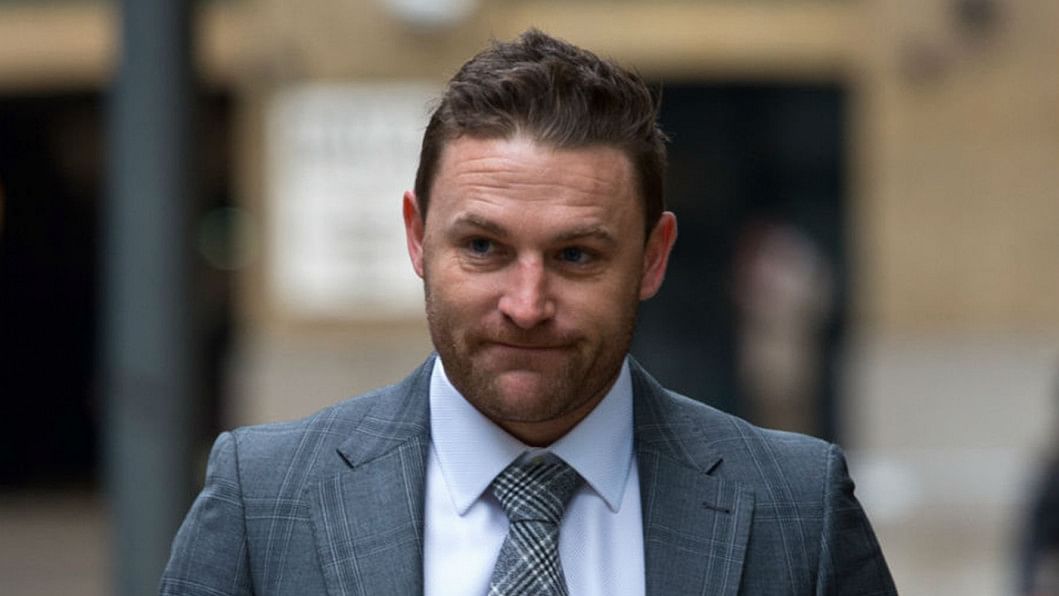 -New Zealand captain alleges that he was asked three times by Chris Cairns to get involved in spot-fixing
-Cairns is standing trial in London on two counts of perjury and perverting the course of justice
-McCullum was first approached by his teammate ahead of the opening match of the 2008 IPL
-Cairns had a team working for him, which included Lou Vincent and Daryl Tuffey
-After an anti-corruption briefing in Bangladesh in 2011 that McCullum realised he needed to report the approach
Brendon McCullum, the New Zealand captain, has alleged that he was asked three times by Chris Cairns, his former team-mate and childhood "idol", to get involved in spot-fixing, but admitted he did not report the approach until three years later because "he didn't want it to be true".
Cairns is standing trial at Southwark Crown Court in London on two counts of perjury and perverting the course of justice, relating to his successful libel action against Lalit Modi, the founder of the IPL, in 2012.
He denies both charges.
McCullum, who gave evidence on Thursday morning for nearly two-and-a-half hours, told the court that the first approach had come in his hotel bar in Kolkata ahead of the opening match of the 2008 IPL.
Cairns, he claimed, followed that up with a subsequent phone call, before contacting McCullum at Worcester in June, when he was on tour with the New Zealand Test team. He added that he turned down the offers each time.
"I was having a drink with Ricky Ponting when I had a phone call from Chris Cairns," McCullum said.
"He said he had a business proposition for me."
McCullum related how Cairns had sent a car to bring him to a meeting in his hotel room and, over a bottle of wine and a room-service curry, had introduced him to the specifics of spot-fixing, with the use of diagrams and drawings that McCullum described as "quite thorough".
"I was shocked," McCullum said.
"I sort of thought he may have been joking but was then was quickly aware he wasn't joking."
McCullum added that Cairns had told him that "everyone else was doing it in world cricket" and that he already had a team working for him, which included his fellow New Zealand cricketers, Lou Vincent and Daryl Tuffey.
Daniel Vettori and Jacob Oram, Cairns told him, were not involved because "they wouldn't have the balls to do it".
McCullum said that the sums of money being mentioned by Cairns ranged from US$70,000 to $180,000 per spot-fix, and he admitted to being "slightly inquisitive".
On returning to his hotel, McCullum said that he had given a deliberately vague answer when asked about the meeting by Ponting, who is due to give evidence later in the trial.
"I wish I had said no straight away but I couldn't comprehend that Chris would put me in a position where he would risk my future in the game," McCullum said. "I didn't want it to be true. He was someone I still considered a friend.
"I didn't want to rat on him, for want of a better term. He said 'remember this conversation never happened'.
"I felt he was a hero and I didn't feel threatened by him or his approaches. I thought I could deal with it without creating an issue. I wasn't as understanding of the rules as I am now."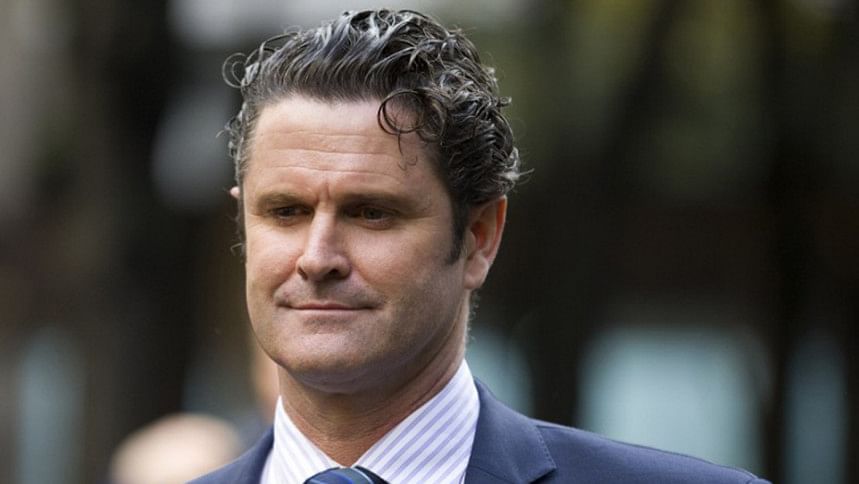 It wasn't until an anti-corruption briefing in Bangladesh in 2011 that McCullum realised he needed to report the approach.
Up until his initial meeting with John Rhodes, the Australasian head of the ICC's anti-corruption and security unit (ACSU), in February 2011, he claimed to have been "scared to come forward".
"I had previously mentioned the approach to Daniel Vettori and Kyle Mills,' said McCullum.
"I said after that meeting [in Bangladesh] to Daniel that I should report the approach, he agreed."
Under cross-examination, Orlando Pownall QC, Cairns' representative, put it to the witness that he had a 'Brand McCullum' to protect, including stakes in horse-breeding, food and drink, and a cricket website.
He also cast doubt on the consistency of McCullum's three statements to the ACSU, in 2011, 2012 and 2014.
"You and your colleagues would do nothing that could stand in the way of its continuing success," said Mr Pownall. "I'm going to suggest you haven't told the unvarnished truth."
"To my knowledge I have," McCullum responded.
McCullum also confirmed that his relationship with Cairns had remained cordial after the approach, and that the two had met on several occasions in the subsequent 18 months, at cricket and charity events.
On the question of whether he should have intervened before Cairns' libel action against Modi, McCullum responded: "I did not see it as my responsibility to get between Mr Modi and Mr Cairns."
The trial continues.