Shakib to terminate contract with Betwinner News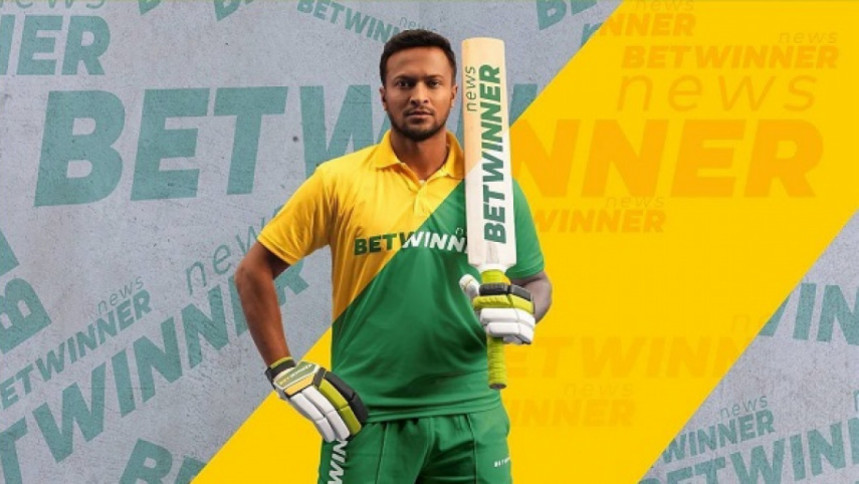 Bangladesh all-rounder Shakib Al Hasan wrote to the Bangladesh Cricket Board (BCB) that he will terminate his contract with Betwinner News -- a sister concern of betting site Betwinner. 
"When we talked to him earlier, he [Shakib] was rigid in his stance [regarding his contract with Betwinner News]. He tried to put up a number of logic behind his decision. However, as we [BCB] relayed our stance regarding the matter, Shakib understood the situation and said he would terminate his contract with Betwinner," BCB cricket operations chairman Jalal Yunus told The Daily Star.
It was learned that Shakib informed BCB about his decision in a letter today. The cricketer will be disassociating himself from Betwinner News, rescinding his contract with them and removing his posts on social media related to the site.    
Earlier today, following a meeting at Beximco offices, BCB president Nazmul Hassan Papon said Shakib Al Hasan will be excluded from the Bangladesh squad for the upcoming Asia Cup if the all-rounder's sponsorship deal with Betwinner News is not revoked.
Nazmul had also reiterated the BCB's zero-tolerance policy regarding such matters, stating that in case Shakib and the board do not come to a resolution in the matter, Shakib's contract with BCB will consequently be terminated.