'Mustafiz is at his best' 
Bangladesh cricket team's newly hired technical consultant, Sridharan Sriram, is not bothered about pacer Mustafizur Rahman's away form of late.  
And Sriram, despite having had very little time to assess the Bangladesh players as he was appointed right before the ongoing Asia Cup, claims the Bangladesh team are clear on the tactical side of things, which they have struggled to verify beyond the comfort of home territory.    
"One thing we made an effort to do is be clear in communication in the squad about what to expect from everyone. We are very clear about our game style," said Sriram during a press conference yesterday, ahead of Bangladesh's Asia Cup opener against Afghanistan in Sharjah today [BST 8pm].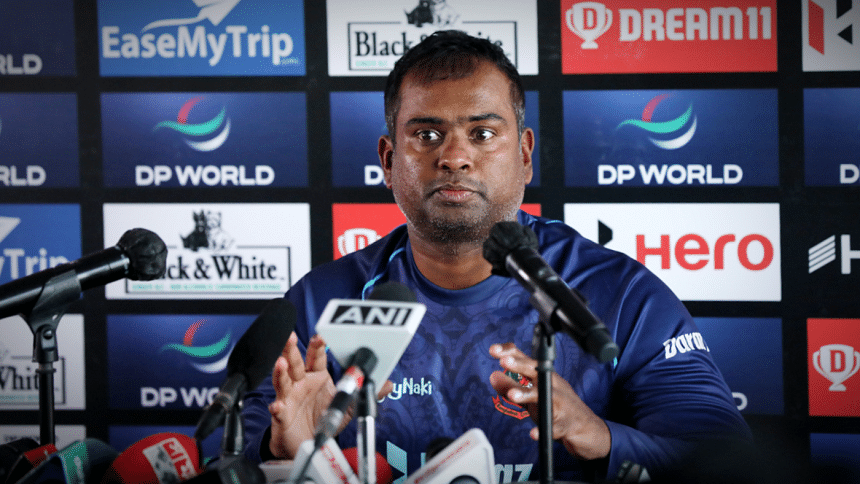 Bangladesh did their pre-game training in Dubai and the Tigers' technical assistant justified the decision.
"I played in Sharjah so many times and I know what to expect and it's good that we didn't practice there because practice facilities are not great in Sharjah and we have got very good facilities here [in Dubai] and so we are happy with what we have got," said the 46-year-old, who has been involved in the coaching circuit since 2015 with Australia and in the Indian Premier League with Royal Challengers Bangalore.
Asked if Mustafizur Rahman's form away from home is a concern, Sriram appeared taken aback by the question.  
"Really? I saw him bowl in the nets. The way he is swinging the new ball into the right-hander, I think he is very dangerous. Once he starts to get the new ball back into the right-hander, he is at his best and we believe he [Mustafiz] is at his best," said the Tigers' technical assistant. 
Afghanistan are oozing in confidence, and have one foot in the Super Four round, following their eight-wicket thrashing of Sri Lanka in the six-nation tournament's opener. Sriram, was not willing to reveal team formation, or tactics, ahead of Bangladesh's crucial clash.
"I don't want to give anything away, wait till tomorrow. My players know.
"So once we get there [in Sharjah] we will assess the condition and probably take the right call," said Sriram.