Knee injury rules Malinga out of IPL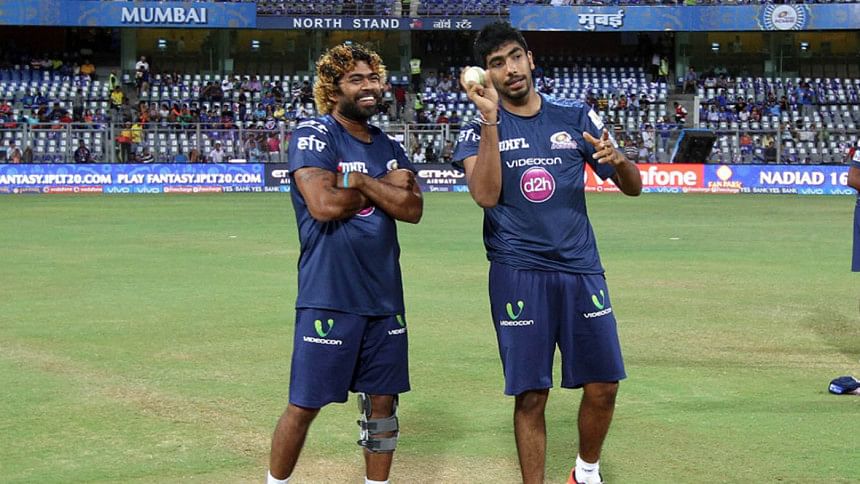 Sri Lanka fast bowler Lasith Malinga has been ruled out of the IPL, after Mumbai Indians' medical team deemed him unfit for at least another four months.
The bone bruise to his left knee is also expected to keep Malinga out of Sri Lanka's forthcoming tour of England, as well as the Caribbean Premier League. Sri Lanka Cricket doctors will now assess Malinga to determine whether surgery is required. The fast bowler returned to Sri Lanka after undergoing medical tests in Mumbai.
" Malinga will present himself before the SLC panel of expert doctors on Wednesday (April 20) and depending on the outcome of the said medical examinations, be required to face a match fitness grading, after which SLC will take the next appropriate steps," a release from the board said.
The franchise has not yet made a statement either on Malinga's injury or about a replacement, but Mumbai coach Ricky Ponting had earlier said the side had a couple of back-up options in fast bowlers Tim Southee and Marchant de Lange. Southee has played the side's last two games, against Kolkata Knight Riders and Gujarat Lions.
Malinga sustained the injury during West Indies' tour of Sri Lanka last November, and has battled to regain fitness since then. He has repeatedly missed prospective recovery dates, and has played only one competitive match in the past five months - against UAE in the Asia Cup. Having stepped down from the T20 captaincy over fitness concerns, Malinga also flew home early from the World T20, when he aggravated the injury while warming up for the match against Afghanistan.
The bone bruise is classified an "overuse injury", and is more common among Australian Rules football players than cricketers. Malinga has played much of his career with a similar problem in his right knee. That injury - sustained in 2008 - kept him out of the national team for 16 months, and ostensibly forced him to retire from Test cricket at the age of 27. Malinga's rare round-arm delivery of the ball is understood to place uncommon strain on the joints of his hips and legs.
He may also miss Sri Lanka's limited-overs matches against Australia, in August, particularly if he undergoes surgery. Malinga had had surgery on his left ankle as well, in late 2014, and has been a diminished force for Sri Lanka since then.
The loss of Malinga is a significant blow to Sri Lanka's chances in limited-overs cricket over the next few months. He has been the team's most potent short-format weapon for several years, and he had played a pivotal role in Sri Lanka's marches to five global finals between 2007 and 2014. With injury having consumed so much of his last two years, however, Sri Lanka may begin to look beyond him for leadership in the pace attack.
SLC, for its part, has expressed a willingness to work with Malinga on his recovery, though administrators have also been irked by "negative comments" recently made by Malinga regarding World T20 selection in the media. The board has said it will speak with Malinga about those public comments and take "suitable action" in the coming weeks.