Messi posts mysterious message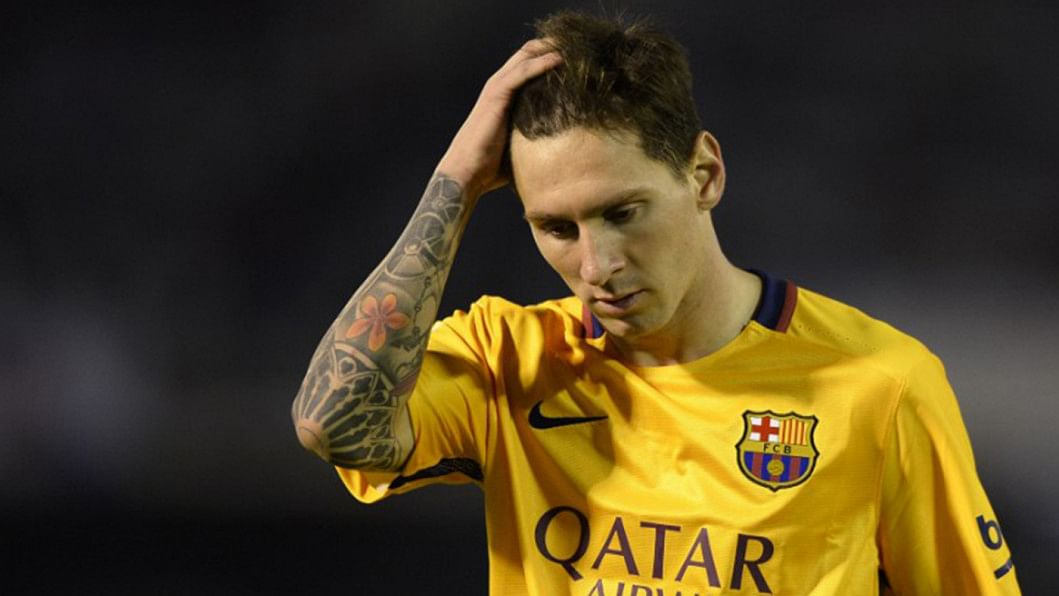 Lionel Messi posted a cryptic Instagram message on Friday as he continues his recovery from a knee injury.

The Barcelona star has missed his side's last three matches since limping off against Las Palmas at the end of September, but it's his problems with the tax office which may be behind his post on the social network.

It was revealed on Thursday that the State Attorney had ordered the 28-year-old Barca forward to stand trial ahead of a possible 22-month prison sentence.

Earlier in the week, the Prosecutors Office had suggested Messi should not have go in the dock because "he could not be aware that a large part of the money received for image rights arrived through tax havens."

However, that request was rejected and it may be the reason behind Messi's intriguing post.
Wearing a T-shirt carrying the word 'Paris', with heavy strapping on his knee and both thumbs held up, Messi wrote: "And this is how I feel H…….."

It has led to speculation in Spain and on social media regarding what the 'H' stands for. Most people have suggested it's a dig at the 'Hacienda' — Spanish for tax office — while others reckon it could be the swear word 'Hostia'.

Either interpretation, coupled with Messi's pose in the photo, could lead to the conclusion that he's sending a message of defiance to those trying to bring him down via the courts.

Catalan newspaper Diario SPORT, however, suggest he's simply posting an optimistic message for his followers — H for 'Hoy' (today) — showing them that he's on track with his recovery and in a good mood.

Barcelona hope to have Messi back for the first El Clasico of the season against Real Madrid in November.