'The pain is terrible'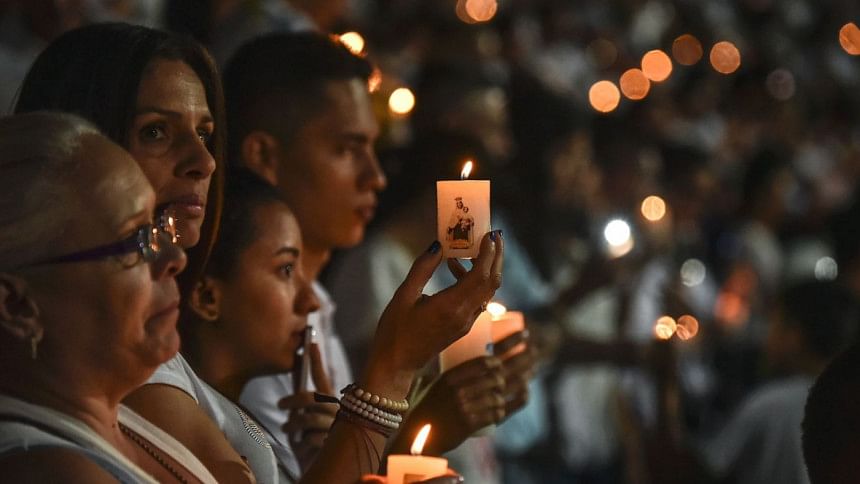 The vice-president of the Brazilian club Chapecoense whose plane crashed in Colombia on Tuesday lamented that the tragedy had struck at the cruellest moment.
The plane carrying the Brazilian top-flight football team crashed in the mountains near Medellin, Colombia after "electrical failures" with just five survivors from the 81 people on board.
"The pain is terrible. Just as we had made it, I will not say to the top, but to have national prominence, a tragedy like this happens. It is very difficult, a very great tragedy," club vice-president Ivan Tozzo told SportTV.
Officials opened the club's stadium at Chapeco in the state of Santa Caterina in Brazil's south to console the grieving families and fans.
"We're all here at the stadium to help the people connected," said Tozzo.
"It hasn't really sunk in yet. We have to trust in God. Our team must carry on," he said.
The team had been due to play the Colombian side Atletico Nacional on Wednesday in the first leg of the Copa Sudamericana final.