Writ filed with HC seeking ACC probe on BFF officials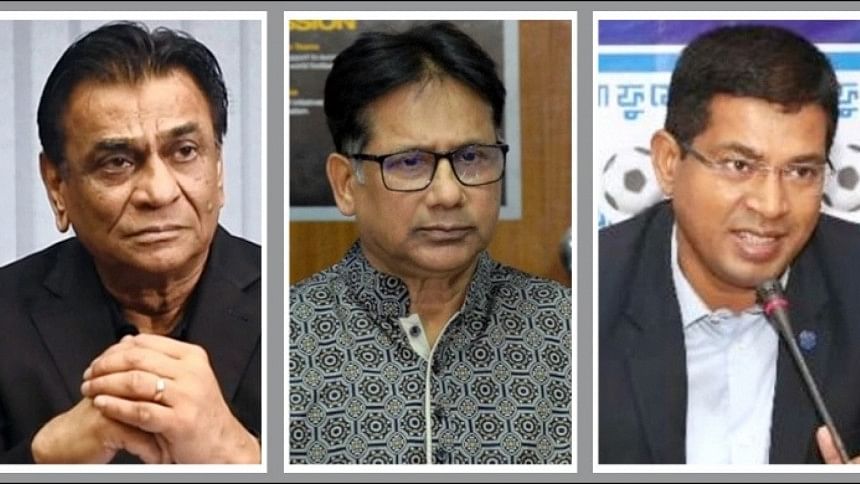 A writ petition was filed with the High Court on Sunday seeking its directive on the ACC to probe the corruption allegation raised against the officials concerned of Bangladesh Football Federation (BFF) after FIFA imposed a sanction last month.
Syed Sayedul Haque Suman, a Supreme Court lawyer and chairman of "Barrister Suman Football Academy", submitted the petition as public interest litigation to the HC, requesting it to order the Anti-Corruption Commission (ACC) to conduct the inquiry into the allegation against BFF officials including its president Kazi Mohammad Salahuddin, vice-president and finance committee chairman Abdus Salam Murshedy and former general secretary Abu Nayeem Shohag of committing "corruption", "money laundering", "forgery" and "embezzlement of money".
In the petition, he urged the HC to issue a rule asking the respondents to show cause as to why their failure or inaction to take necessary legal action after holding an inquiry against the BFF officials should not be declared illegal. 
Secretary at the Ministry of Youth and Sports; Bangladesh Bank governor; ACC chairman; head of Bangladesh Financial Intelligence Unit (BFIU); National Board of Revenue chairman; Kazi Mohammad Salahuddin; Abdus Salam Murshedy and Abu Nayeem Shohag have been made respondents to the required rule. 
Petitioner Sayedul Haque Suman told The Daily Star that FIFA, the regulatory body of world football, on April 14 this year published a news about sanctions imposing a two-year ban and a financial penalty of CHF 10,000 (approximately Tk 12 lakh) on Shohag for forging documents.
This incident has raised questions about the actions of BFF as a whole including its Salahuddin, Murshedy as they cannot shrug off the blame of damaging Bangladesh's image before the world and their involvement and assistance in financial irregularities forging documents and wrongdoing.
A significant number of footballers, spectators, football lovers and football clubs, associations and federation across the country have been directly and indirectly victim of the heinous corruption, forgery, embezzlement of money by BFF personnel, he said.
The lawyer said the HC may hold hearing on the writ petition on Monday.