Titu's accreditation uncertain for Asian Games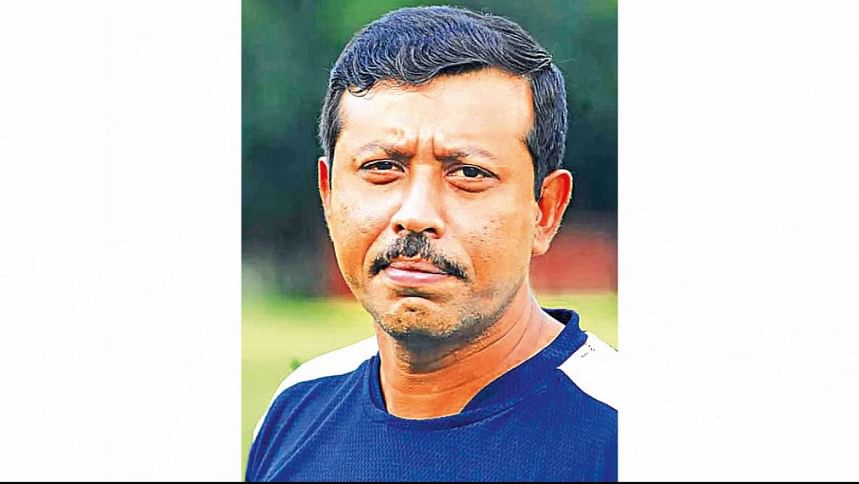 It has already been quite a chaotic year for the national women's team and it appears the reigning SAFF champions may not find their newly appointed head coach, Saiful Bari Titu, at the upcoming Asian Games in China.
It has been five days without any response from the organising committee of the Hangzhou Asian Games since the Bangladesh Olympic Association (BOA) submitted the revamped list of officials concerning the women in red and green.
The Bangladesh Football Federation (BFF) had initially named five: the then head coach Golam Rabbani Choton, technical director Paul Smalley, Mahabubur Rahman Litu, Onnona and Trishna Chakma. The BOA, in turn, also completed their accreditation formalities within the deadline, May 30.
However, the problem arose around one-and-half-month after Choton's resignation when Smalley called time on July 14. Thus, as of now, there is no candidate to guide the women's team in their maiden Asian Games appearance since Litu is supposed to guide the junior team at the AFC U-17 Women's Championship in the same month.
The local game's governing body appointed Titu on July 19 and requested the BOA to include three officials for the women's team – Titu, Mirona Akter as the assistant coach, and a physio. The BOA has been trying to persuade the organizing committee to replace the new officials' names but to no avail, confirmed BOA treasurer, AK Sarker.
Another BOA official, seeking anonymity, said, "We initially talked to the relevant authorities concerned with updating the names of officials of the Bangladesh's women's team. They did not agree though, citing rules which state that only the players or officials can come from the initial list. However, we mailed them, requesting to replace those officials, but did not receive any replies yet."
If the Asian Games' organising committee refuses to accept the changes, then the BFF can only send Litu with the senior team and give the responsibility of the U-17s to another coach.
Meanwhile, the BOA also submitted the final entries of the athletes within the July 15 deadline. 182 individuals, including 77 women from 17 disciplines will represent Bangladesh in the multi-sports extravaganza, scheduled for September 23 to October 8 in China.