Russel reckons 'BFF intentionally didn't send women's team'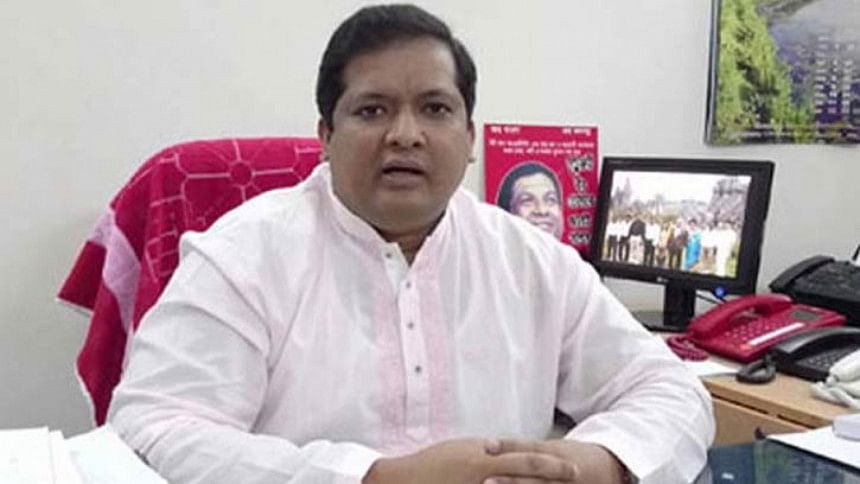 The State Minister for Youth and Sports Zahid Ahsan Russel came down heavily on Bangladesh Football Federation (BFF) for their failure to send Bangladesh Women's team to Myanmar.
"I think they (BFF) intentionally didn't send the team. We will investigate why they intentionally did it, putting our image in jeopardy," Russel told the reporters today at his National Sports Council (NSC) office.
The State Minister for Youth and Sports said that BFF deprived the reigning champions from taking part in a international tournament. 
The BFF pulled out of the 2024 AFC Women's Olympic Football Qualifying Tournament just six days before the start of the first round in Myanmar, citing financial constraints, which triggered widespread criticism in the country's sports fraternity. 
"If you want to shift the blame on others, you can do it in many ways. We saw it in the issue of our women's football team. Those who brought such a big laurel for our country … they were unable to participate in the Olympic qualifiers … it's very painful.
"On the first day, the BFF president, vice-president or any elected members didn't address anything and instead, a paid employee, who is a general secretary, talked about the issue, blaming government … and said they didn't send the team due to lack of fund from government," said Russel.
He also informed that they received a letter from BFF on March 27, and on March 29, BFF said that there was no hope for them to receive money from the sports ministry.
"We forwarded the letter to finance ministry soon after receiving the letter. They didn't give us any time and that's why we could not stand beside our champions girls. Still, they blamed government … it's an audacious act. We can't tolerate such audacity from an employee," Russel said, adding that he was abroad for few days for treatment purpose.
"They deprived our women's team. India qualified but we are a better team than them. We have a good chance. When our team missed the opportunity for a nominal amount of money, there is surely something else behind it. I will inform everything to our honourable Prime Minister," he concluded.