Maradona tells Messi to quit Argentina national team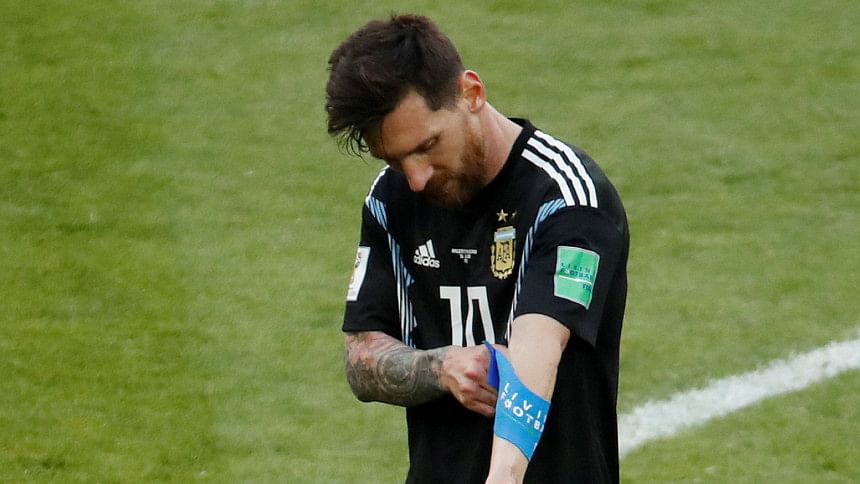 Lionel Messi has not revealed his plans with the national team and had decided to sit out games, opting only to inform national team interim coach Lionel Scaloni about his plans, who himself had previously admitted that he was waiting for Messi to come back to the national team at some point.
Argentina icon Diego Maradona, who had previously suggested that it was normal that Messi was taking a break while the national team looked to form a balanced side has advised Lionel Messi to make his retirement from international football permanent.
"What would I tell Messi? To not come back any more. To retire," the current Dorados coach told Clarin on Sunday.
"The Under-15s lose and it is Messi's fault, the fixture list in Argentina puts Racing against Boca and Messi is to blame. He is always to blame. Stop breaking my balls.
"I would tell him: 'don't go anymore, man'. Let's see if they can handle that. Let's see if they're really big men."
Messi, who had a difficult World Cup campaign given his standard, scored just once in the showpiece event and provided two assists, both in the match against France as Argentina were knocked out in the Round of 16 stage. Messi had to shoulder the blame for a poor campaign even as several players underperformed. Maradona opined that Messi did not have anything to a team which lacked ideas and instead the whole national blamed the Barcelona man without reason.
"I would have liked to see him tell us all to fu** ***. Because he is not to blame for us not being world champions. Fine, we all placed our hopes in him, but when you go to the racetrack you hope your horse wins and he comes in eighth.
"In Formula One Vettel has a great engine and Hamilton beats him. Right now the national team doesn't do anything for me or for the people. We have lost that. The passion. It cannot play against Nicaragua or Malta, no, brother. We are throwing all the prestige we earned down the toilet."
Maradona also attacked current coach Lionel Scaloni for waiting on Messi to come back and saying that the Number 10 jersey is still Messi's.
"[Scaloni] is an idiot. He seems like an idiot. Because if I went and gave the 10 to Messi, Messi should give it to the next 10. It's ridiculous, it gets me angry," he fired.
"Scaloni is a great kid but he can't even manage traffic. How can we give the national team to Scaloni?! With everyone who has passed through that team, who got their teeth and heads broken, you're going to put Scaloni in?
"Now Scaloni says 'I am prepared'. I've never even seen you score for Argentina. No offence. As a person, let's go and share a barbecue. But as a coach and in the national team, no."