Kiran explains position to ACC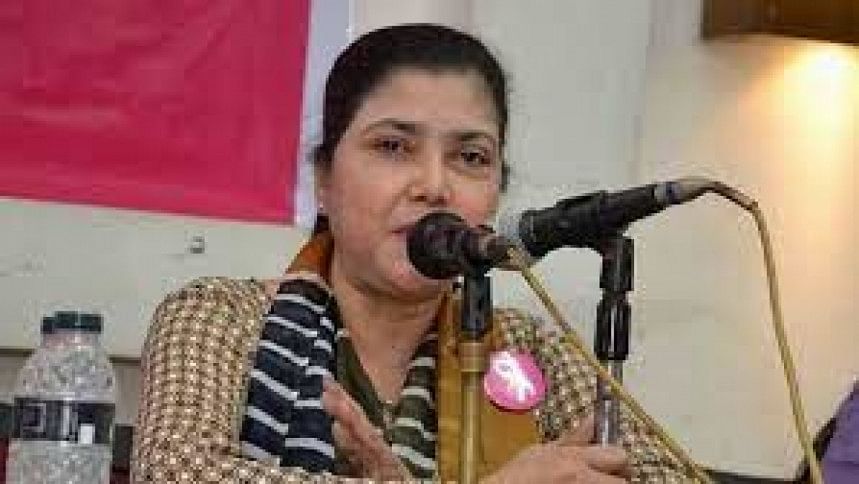 The Anti-Corruption Commission (ACC) today interrogated Mahfuza Akhter Kiran, an executive member of Bangladesh Football Federation and Asian Football Confederation, after Begum Anwara Sporting Club lodged a complaint of embezzling sponsorship money against her in May this year.
The Bangladesh Women's Football League outfit also alleged that Kiran laundered money from the BFF to Canada and Malaysia and embezzled foreign donations related to the footballers. The letter also stated that Kiran herself demanded Tk 2 lakh bribe from the club, which was later not allowed to play in the league. It also claimed that she disbursed Tk 500 instead of Tk 5000 to the footballers during the pandemic.
Denying all allegations brought against her, Kiran said she is ready to provide all documents to the ACC.
"I went to ACC to help it and submitted all types of data and information I have. The properties that I possess have been declared through my income tax file up to 2021," Kiran told reporters at her BFF office. "Such complaints had been brought against me previously too, but ACC had cleared me of those allegations."
"I have no involvement with BFF's financial matters. There is a purchase committee and I am not even a member of that committee. I notified ACC in black and white that I have no involvement with the BFF finances since I was elected member in 2016. I even submitted BFF's audited reports from 2016 to 2022 to the AC," added Kiran.