Croatia's legendary football coach Miroslav Blazevic dies at 87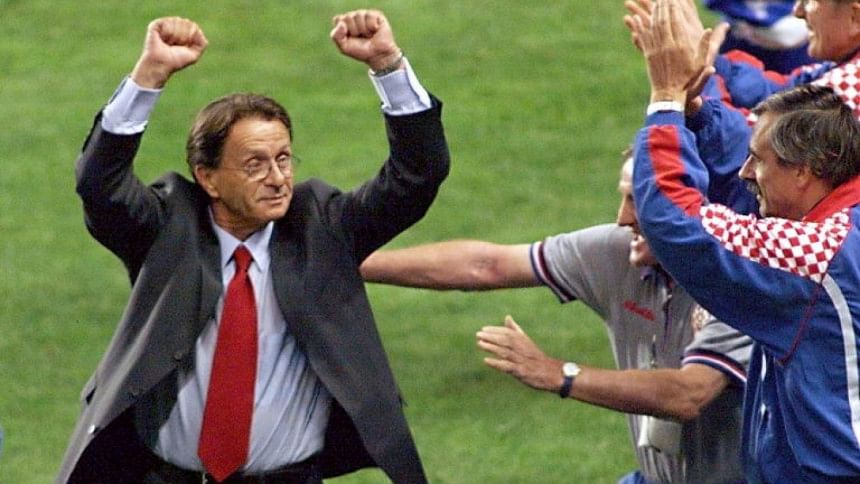 Croatia's famed football coach Miroslav Blazevic -- who led the country to a third-place finish at the 1998 World Cup -- died on Wednesday, the national football federation said. He was 87.
"The whole football family has lost 'the coach of all coaches' today," the federation wrote on social media.
Blazevic died in the capital Zagreb after a long fight with cancer, spurring a flood of condolences.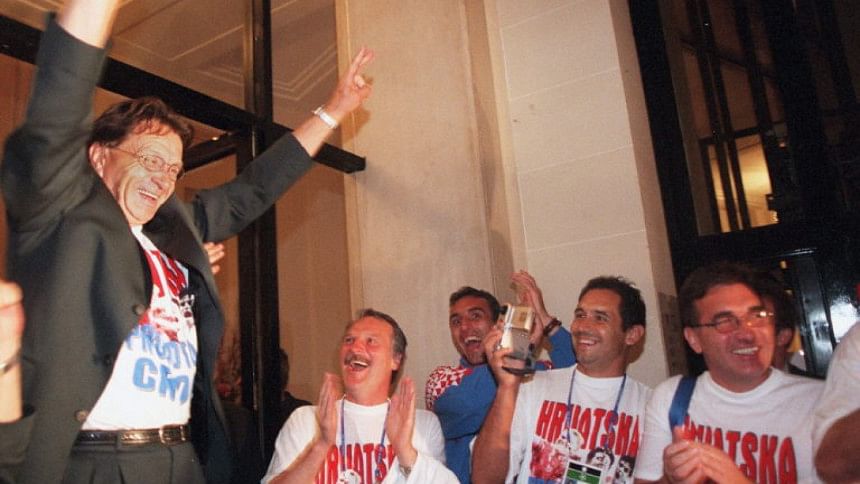 Croatia's national team coach Zlatko Dalic paid his respects, saying he mourned his "football father... a true inspiration for everything I achieved in my coaching career".
"Ciro was unique -- an unsurpassed motivator and speaker... a man with great style and an even bigger soul and that's why we all loved and respected him," Dalic said in a statement, referring to Blazevic by his popular nickname.
Born on February 10, 1935, Blazevic started his playing career in his hometown of Travnik in neighbouring Bosnia.
In the early 1960s, he began coaching in Switzerland and moved in 1979 to Croatia, which was then part of the former Yugoslavia.
In Croatia, he coached Rijeka and later Dinamo Zagreb, where he led the club to their first Yugoslav championship in 24 years.
After winning the title, Blazevic's popularity soared at home where he was known for wearing fashionable white scarves in public.
"Dinamo's 1982 win was the crown of my coaching career," Blazevic told local media in 2021.
From 1994 to 2000, Blazevic took the helm of the national team and racked up a number of impressive wins, including a third-place finish at the 1998 World Cup in France.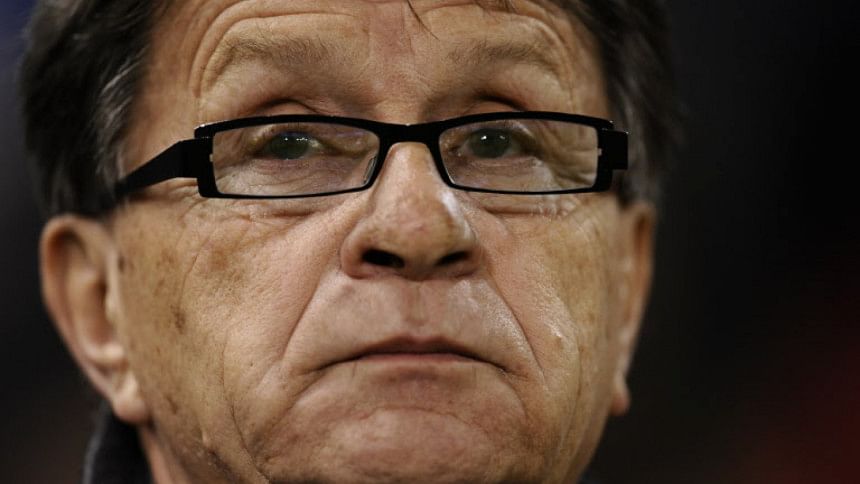 The finish provided a much-needed boost to the weary nation following years of fighting during Croatia's 1991-1995 independence war amid the bloody break-up of Yugoslavia.
During the 1998 World Cup, Blazevic was famed for wearing a French gendarme's hat during games, as a symbol of solidarity with a security officer who was seriously injured by German football hooligans during the tournament.
- 'Coach of all coaches' -
Eloquent, charismatic and well regarded for his motivational skills, Blazevic remained popular throughout the former Yugoslavia long after he retired in 2015.
As he battled cancer back in Zagreb, Dalic dedicated the team's win in Croatia's third-place match at the World Cup in Qatar in December to Blazevic.
"This is for you, boss. I can win five medals but you will always remain the 'coach of all coaches'," Dalic said after beating Morocco.
Blazevic, however, proved less successful at the ballot box, where he finished with less than one percent of the vote when he ran for the Croatian presidency in 2005.