Leadership lessons from Croatian footballer Luka Modric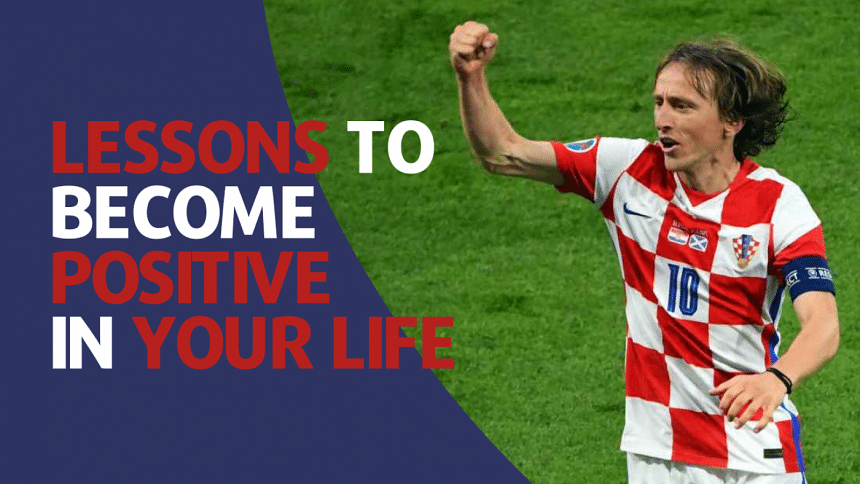 Adored by football fans all over the world, rivals and supporters alike — Luka Modric is one of the most revered names in modern football. Easily up there amongst the all-time great midfielders, this Croatian is a shining example of a true leader. He may not look like much from the outside but on and off the pitch, he demonstrates all the qualities of a true leader.
Here are 4 leadership lessons all of us could learn from Luka Modric.
Work harder than the rest
The difference between a boss and a leader is that a boss orders you to do something while a leader will lead you to it. This means that the leader has to work harder than everyone does, and Luka Modric does not back away from hard work. Participating in this world cup at 37, an age when many footballers retire, Modric continues to play and he gives it his all until the last whistle. You can tell how challenging it is for him at this age and he looks exhausted after every match but that does not stop him because that is what a true leader would do.
Lead by example
While most leaders will only ask their team members to do a specific task, a true leader will show you how it is done. Modric has certainly led by example. From scoring goals on the big stages when his team needed them, to running back and defending because his team was in trouble, he has done it all and left a footstep for the next generation to follow.
Believe in yourself
You cannot expect other people to believe in you if you do not believe in yourself. Being confident, believing that you can achieve what is needed is something that is imperative and many people overlook. The Croatian captain has shown that he has that belief in himself and his team. Starting out as a refugee, he did not have an easy path but he has proven himself as one of the greatest ever to grace the game of football. From playing in the final of the 2018 World Cup with a team that were termed 'underdogs', to winning the Ballon d'OR, Modric has shown us that nothing is impossible; the quality of a great leader indeed.
Guide the new blood
It is the natural course of things that even the leader has to leave one day, but a great leader will not just abandon his team. He will inspire the younger generations and guide the new blood so they can learn from him and take their place in the team, eventually leading the team to success. Over the years, we have seen how younger players adore and thrive around Modric. Take Brazil's Vinicius and Rodrygo for example. These players were very young when they came in touch with Modric at the club level. Now they are all great players and all of them will admit to how Modric has taught them so many things.