Mourinho escapes FA sanctions for pre-derby comments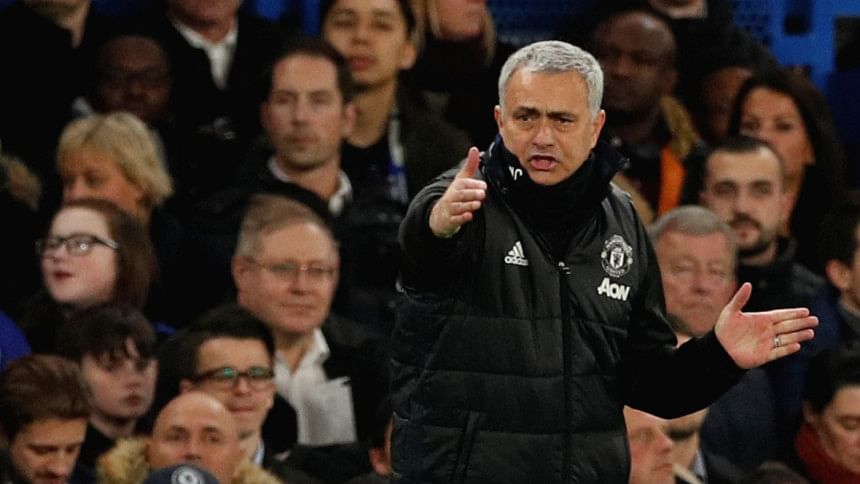 The English Football Association said Thursday that Jose Mourinho will face no sanctions following an investigation of comments he made before the recent Manchester derby.
The FA said it has decided to take "no formal action" after reviewing evidence provided by Mourinho's club Manchester United, understood to be relating to suggestions that Manchester City players make "tactical fouls" to break up opponents' attacks.
However it "reminded Jose Mourinho any further public comments about match officials may result in disciplinary action".
Mourinho's escape from disciplinary action comes after the FA announced that no formal action would be taken against United or City following ugly scenes that overshadowed the derby at Old Trafford earlier this month.
City beat United 2-1 to consolidate their position at the top of the Premier League on December 10.
The visitors' celebrations after the match are alleged to have sparked a row involving several players and staff from both teams in the corridor outside the dressing rooms.
During the altercation, it is understood that milk and water were thrown at Mourinho from within the City dressing room. Reports said City assistant coach Mikel Arteta was left with a cut below his eye after being hit by a plastic bottle.
The FA asked the clubs to explain the post-match fracas.
But in a statement on Thursday, the FA said: "Following a review of the evidence provided by the clubs and independent eyewitnesses, the FA will be taking no formal action."
Following the incident, Mourinho dismissed claims his Manchester United players were in the wrong.
City manager Pep Guardiola also defended his players, although he offered an apology to United.