Mane makes Klopp happy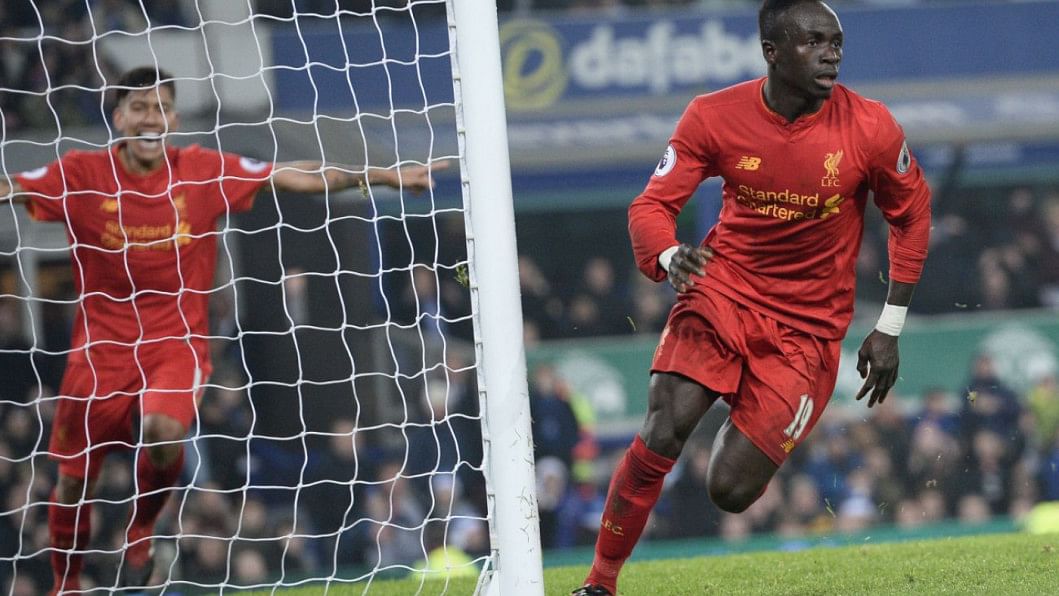 Jurgen Klopp finally had a reason to celebrate Christmas after Sadio Mane's dramatic 94th-minute goal saw his side move second in the Premier League table with a 1-0 victory in the Merseyside derby at Everton on Monday.
The result hauled Klopp's team to within six points of leaders Chelsea heading into the holiday period, the perfect way for the club to prepare for their festivities.
"I'm really happy," said Klopp, who was experiencing his first trip to Goodison Park.
"We now have 37 points and that's good.
"It could have been 40-something but that's okay (they dropped five points recently against Bournemouth and West Ham after leading in both).
"We won't stop. Tomorrow (Tuesday) is our Christmas party and this is the first party we have had after a win!
"It's unbelievably close and difficult each week but it is still like this. You need to be ready for each game, play your best and collect the points.
"The play of Everton was wild football. They were chasing us in the first half. We could have done better but it is really difficult to adapt to something like that.
"I am sure in two or three months we can react much better but today it was a little bit of a surprise and we couldn't handle it."
Until Sadio Mane struck home a rebound from Daniel Sturridge's 94th-minute shot, the game's main talking point had been Ross Barkley escaping a red card after a high stamp, above the ankle of Liverpool and England midfielder Jordan Henderson.
"I thought it was a harsh challenge," said Klopp.
"You all saw it, I don't have to say anything about it. I think Ross is lucky and Hendo is lucky too that nothing else happened."
Klopp's Everton counterpart Ronald Koeman agreed Barkley could have been dismissed by referee Mike Dean.
However, as Liverpool defender Dejan Lovren was involved in a shoving match that followed the incident, the Dutchman believed the opposition player might have been dismissed having already been booked.
"It was a tough tackle, maybe it's a red," he said.
"But what happened after this is not a fair decision from the referee.
"He already had a yellow and the referee gave a yellow to (Seamus) Coleman and nobody else. If you're straight, you give Lovren his second yellow, Coleman a yellow and maybe a red card."