McClaren sacked as Derby manager for second time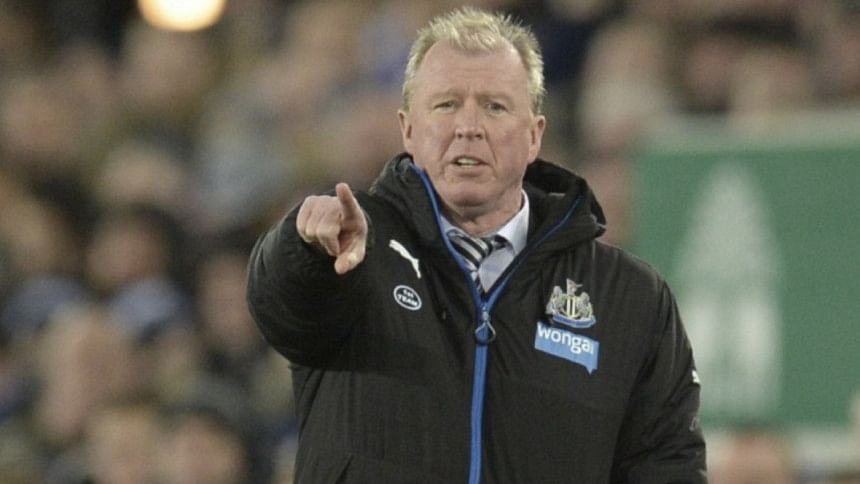 Steve McClaren, the former England head coach, has been sacked as manager of Championship side Derby County for the second time in three years, the second-tier club announced on Sunday.
McClaren's second spell at the Midlands club, whose challenge to get back into the Premier League has slumped dramatically, was ended after just five months following Derby's 3-0 defeat at second-placed Brighton & Hove Albion on Friday.
In a statement on Derby's website (www.dcfc.co.uk), which said the club had parted company with McClaren "with immediate effect", club chairman Mel Morris complimented him but also noted: "The Brighton game was so far from what we expect to see from those wearing a Derby County shirt.
"We need a manager who shares our values and who is prepared to develop the team, staff and processes that will set us on course for a sustainable place in the Premier League."
The Brighton defeat saw the former English champions, who were among the teams most fancied to win promotion, slump to 10th in the table. They are 10 points off the playoff spots.
The Derby hierarchy have run out of patience after the side picked up only six points from their last nine matches under McClaren, who was appointed in October after a previous 20-month spell at the club between 2013 and 2015 ended acrimoniously.
In June 2015, McClaren, who had a difficult reign as England manager and failed to reach the Euro 2008 finals, was appointed head coach of then-Premier League side Newcastle United but was sacked in March amid their unsuccessful bid to avoid relegation.
Newcastle, under his replacement Rafa Benitez, now lead the Championship.