"Ronaldo is incredible but I wouldn't swap Kane for anybody"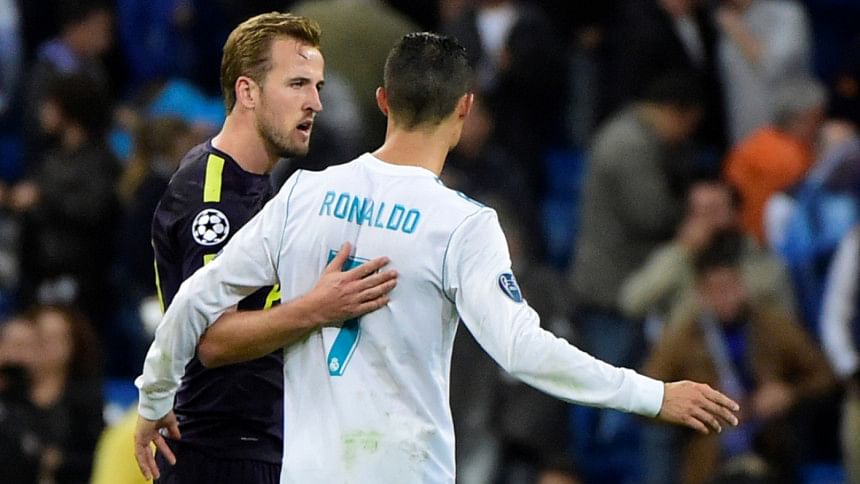 Tottenham Spurs manager Mauricio Pochettino says that Ronaldo is incredible but he would not swap his in-form striker Harry Kane for anybody.
The Argentine manager addressed the media before the match against Real Madrid at Wembley on Wednesday night. The Spanish manager believes that Harry Kane should be able to play and hinted that his side will not be shackled against the might of Real Madrid.
"He trained today but it is important we make the right decision," the Spurs manager said.
Harry Kane has played in nine Premier league matches this season, scoring eight goals. In the UEFA Champions League, Kane has struck five times in three matches.
Ronaldo, who was awarded the best male player at the FIFA Best award has also netted five times for Real Madrid from three outings in the Champions League. However, Cristiano only managed to score once in six La Liga appearances this season.
Asked to comment on Ronaldo and Kane, Pochettino said: "They are two incredible players. We have to show respect for what Cristiano has done through the years and continues doing. For me, Harry is one of the best new players in the world, if not the best, and I would not swap him for anyone."
Cristiano's bad patch in La Liga continued as he drew a blank against Girona in Real's 2-1 loss. The forward would be looking to continue his good form in the Champions League however.
The Tottenham striker proved to be more influential to his team than Cristiano this season. Tottenham dominated proceedings at the Bernabeu and drew Madrid 1-1.
"We always want to win and show that we can manage the pressure. We must play with freedom and enjoy the game. In the last fifteen days, we have played Real Madrid, Liverpool, West Ham and Manchester United. We have to show we are prepared.
The Spurs managed also warned that Real Madrid have the capacity to change any game and the encounter will be nothing like the Girona tie where Madrid lost.