Brazil face Germany with scars of 7-1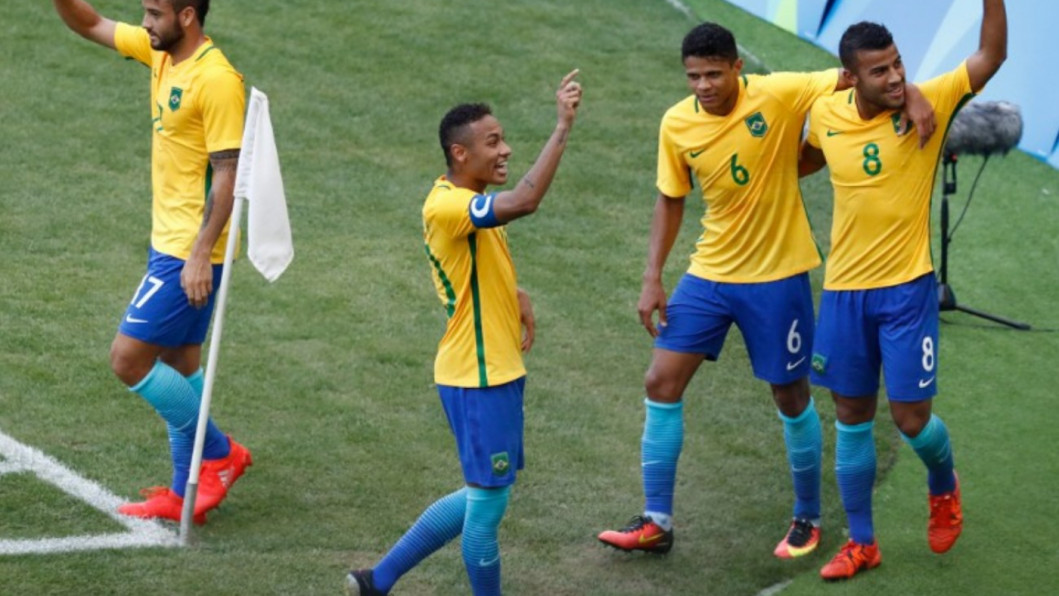 Even though Rogeiro Micale, the coach of Brazil's Olympic football team played down talks of revenge, revenge is expected to be on every Brazilian's mind when the hosts of the Rio Olympics take on Germany in the final at the Maracana on Saturday evening [Sunday 2:30am in Bangladesh].
Any football match between Brazil and Germany, the two most successful teams on the planet, generates a lot of hype and tension. But this time it is not just a one-off match; instead it comes with the 7-1 drubbing of the Brazilian senior side at the hands of their German counterparts in the World Cup two years ago still raw in people's mind. Plus there is the added incentive for both sides of winning their first ever Olympic men's football gold medal, an accolade strangely missing from both the teams' cabinets.
"I am sure the final with Germany will be a great match but it has nothing to do with the past. That was the World Cup. This is the Olympic team," Micale said at the pre-match press conference as he tried to take the weight of expectation off his team. "Neymar never played in that match so there is nothing that could generate any type of feeling that we have to take revenge. It is a different time with different players and ages."
While Brazil have twice made it to the final of the event, and lost on both occasions, four-time world champions Germany will be making their maiden appearance in the final. So it is a match to right some wrongs of the past for both teams.
Brazil's start to the competition had been lacklustre to say the least. They drew goalless in consecutive matches against South Africa and Iraq and were jeered off the pitch. But the Young Selecaos turned things around in style and scored 12 goals in the next three matches without conceding a single goal to step into the final as favourites.
"Emotionally on Saturday we will be strong as we have gone through so much already. During the tournament there have been questions and doubts. Now we just have to do our final match and we will do our best," Micale added.
Germany, too, started with consecutive draws before getting their act together with a goal glut, including a 10-0 rout of Fiji in the group stages.  Germany coach Horst Hrubesch alluded to the goal scoring ability of his side when asked about the probable impact of Brazil captain Neymar.
"We will play against Brazil, not Neymar. Our forwards have scored 21 goals so it is a case of how Brazil will stop us," Hrubesch said, adding that he had all the confidence in his forwards to complete the job. "We are not going to change anything. We are a team that is good going forward and we are going to play exactly the same way."