Barca deserve better: Neymar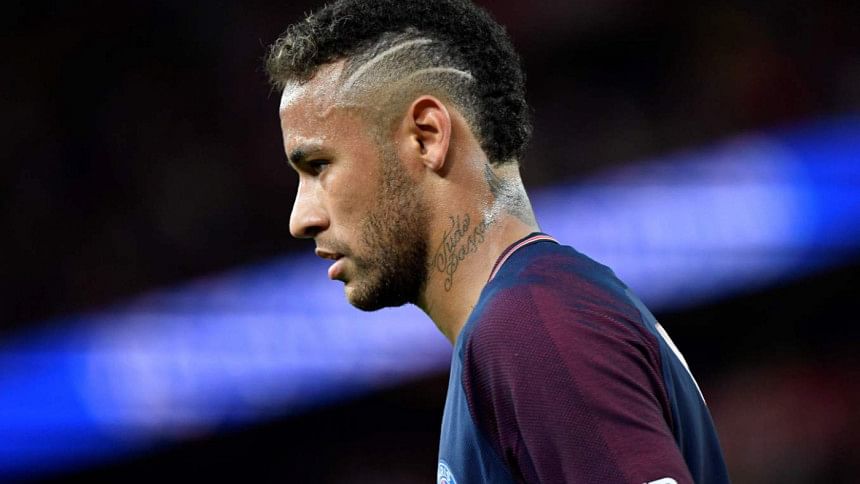 Paris Saint-Germain's world record signing Neymar launched a scathing attack on his former club's directors, saying "Barca deserve much better".
The people in charge at the Catalan giants "are not the people who should be there, for the direction of Barca," Neymar told reporters after scoring twice on his home debut as PSG thumped Toulouse 6-2 in Ligue 1 on Sunday.
"I want to speak the truth, I'm very sad with them," said the Brazilian star who cost the Paris club a world record 222 million euros ($261 million) to prise from Barcelona.
"I spent four years there and I was very happy. At the start, I was happy. I spent four beautiful years there and I parted happy. But with them (the club's directors), no.
"For me, they are not the people who should be there, for the direction of Barca," said Neymar.
"Barca deserve much better and the whole world knows it."
Despite securing the massive fee for Neymar, Barcelona are struggling to replace him before the transfer window closes.
The club have had bids in excess of 100 million euros for Liverpool's Philippe Coutinho and Dortmund's Ousmane Dembele turned down.
And the club have been criticised for splashing out 40 million euros ($47 million) for Brazil midfielder Paulinho, who has spent two years at Chinese Super League champions Guangzhou Evergrande.
But Neymar said he could not comment on what the club were doing before the transfer window closes at the end of the month.
"I cannot speak now I am in another team. I don't know what's going on there, but I see my old teammates sad, and it's that which makes me sad because I have a lot of friends there," he said.
"I hope that things will improve for Barca and that they will become a team that can rival others."
However, former Tottenham flop Paulinho's arrival has not been warmly received by Barca fanatical supporters at the Camp Nou.
Over 80 percent of fans urged the club not to pay more than 20 million euros for Paulinho in a survey conducted by Barcelona sports daily Mundo Deportivo.