Taylor recognises risk of playing with eye condition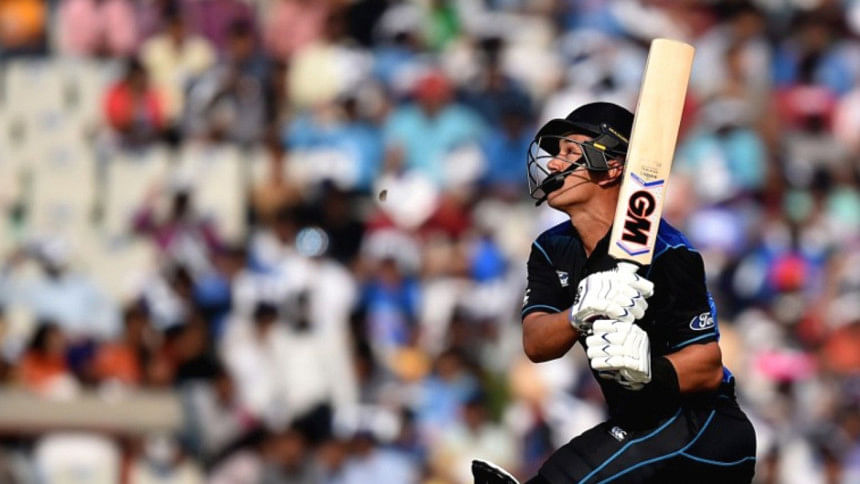 New Zealand batsman Ross Taylor is aware that another cheap dismissal in the second Test against Pakistan could give rise to questions about his eye condition and whether it has affected his performance.
The 32-year-old was cleared to play the match at Seddon Park, which starts on Friday, but has been told he would need surgery next week to remove a growth, or pterygium, on his left eye that has affected his vision.
Taylor said on Thursday he would have the surgery on Wednesday and would be sidelined for up to six weeks. New Zealand play a one-day series in Australia in early December before hosting Bangladesh for a full tour after Christmas.
The former captain has struggled with the bat in recent Test matches, scoring a combined 103 runs in his last 10 innings, with a top score of 36.
"I'm sure that will probably be the case if that happens - I can't worry about it," Taylor told reporters in Hamilton on Thursday when asked about the decision to play despite the condition worsening.
"I'm going out there to bat and give my best with the bat and in the slip cordon - I can't really worry about 'what if.'"
Taylor said he had some problems with his vision during the first Test against Pakistan -- he scored 11 in his only innings -- but after visiting specialists and receiving medication he felt that it was more mental.
"When you play and miss your first couple of balls after seeing an optometrist, there's some interesting things that go through your mind," he said.
"My eyesight is still pretty good but there's a medical reason it needs to be done and hopefully the recovery is as short as possible.
"I hope I can get them sorted and come back and get back to the form that I was (in) a few years ago."
Taylor said he had had the pterygium for about five years but it really only flared up during New Zealand's tour of Australia last year.
It had deteriorated since then.
"It gets irritated when it's windy. I go down to breakfast, the eye's a bit red and the team think you've been out all night," Taylor said.
"The only thing you can do is wear sunglasses and put eyedrops in.
"I'm looking forward to this Test; I can't say I'm looking forward to the operation."