I did nothing wrong: Faf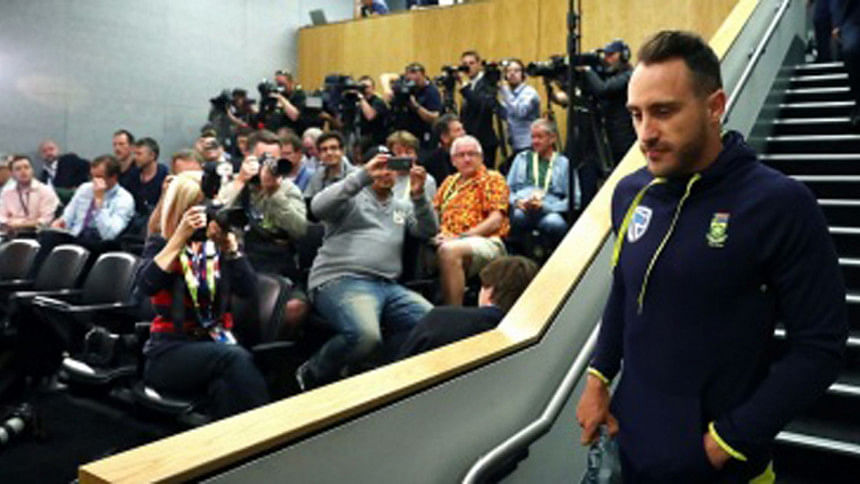 South Africa captain Faf du Plessis insisted he wasn't a cheat and warned cricket authorities had opened a "can of worms" on Wednesday after he was found guilty of ball-tampering in controversial circumstances.
Du Plessis was fined his entire match fee on Tuesday after being caught on camera sucking a mint and rubbing saliva into the ball during last week's second Test in Hobart, but will be able to play the third Test starting on Thursday.
"I still completely disagree with that [decision]," du Plessis said. "I feel like I've done nothing wrong... it's not like I was trying to cheat or anything.
"For me [ball-tampering] is picking the ball, scratching the ball. Shining the ball, I think all cricketers would say, is not in the same place," du Plessis.
Cricket South Africa chief executive Haroon Lorgat said he would raise the subject with the International Cricket Council after several leading figures questioned the case against du Plessis.
"I just think it's opened up a can of worms with what's going to happen now going forward," du Plessis said. "Something like this needed to happen to create a bit more awareness around it."
Autralia skipper Steven Smith also said that his side "shine the ball the same way".