Conway to continue upward trend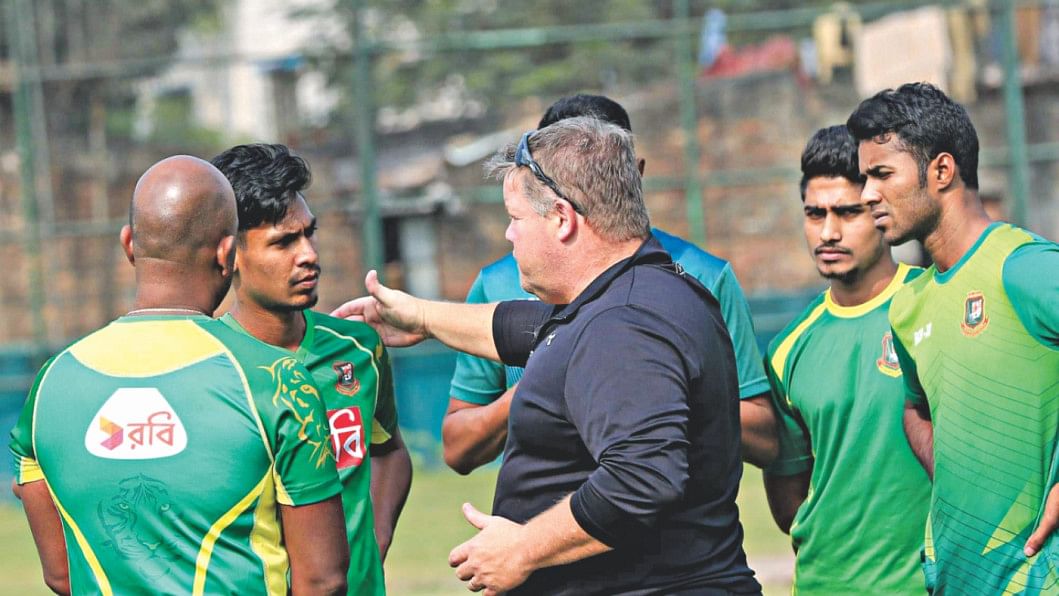 Dean Conway, the former England Cricket team physiotherapist, became the Bangladesh cricket team's new physio yesterday after local Bayjedul Islam Khan's successful two-year tenure with the Tigers.
The Bangladesh Cricket Board (BCB) appointed Conway to complete their full-fledged coaching and support staff for the ICC World Cup to be held in England in 2019.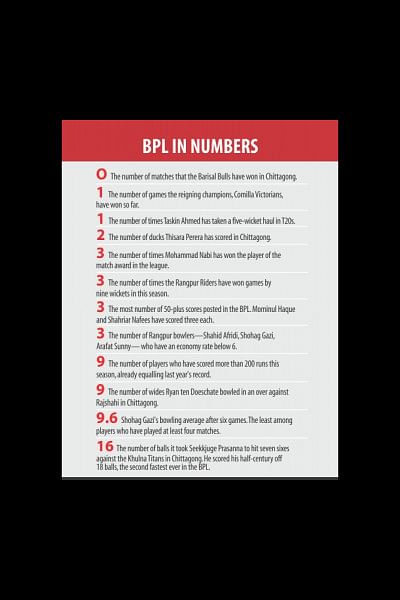 "Bayjedul is one of the best home-grown sports physio and there is no doubt about it.  He is not demoted; rather we were looking for someone like Dean Conway who has wealth of experience. With this appointment we have got the whole setup till the World Cup," said BCB CEO Nizamuddin Chowdhury.
"Bayjedul will now join as a HP [High Performance Unit] physio and we believe Bayjedul and some of our other core group physiotherapists will be immensely benefitted by the wealth of Conway's huge experience and Conway will act as head of all the physiotherapists under the board," he added.
If keeping Mashrafe Bin Mortaza fit for such a long period of time was Bayjedul's most notable and satisfying achievement, then for Dean Conway the immediate challenge will be to make pacer Mustafizur Rahman fit again and get him ready for the New Zealand tour as well as maintaining the current good health of the team.
Bayjedul also saw the positive impact of Conway's appointment. "I think it's a good decision because I will also be benefitted by his appointment. I will be able to learn many things that I have been looking to learn for long."
"I tried my best during my two years and two months' tenure with the national team. I enjoyed every challenge and it feels great when I think that during my period Mashrafe was fully fit for such a long period of time. I also enjoyed Taskin [Ahmed] and Shafiul's [Islam] improvement. I believe this break will give me an opportunity to improve my skills further so that I can come back to the national team with better knowledge and ability," said Bayjedul.
Conway met with Bangladesh pace sensation Mustafizur, who is going through a rehabilitation programme after shoulder surgery, and worked with the left-arm paceman along with a couple of other injured bowlers at Mirpur yesterday.
"I have only spent a brief couple of minutes with each of the guys but they are all progressing really well. They have a bowling plan to get back to full fitness; everything looks good," said the new physio.
"I think if he (Mustafizur) is bowling at full tilt before we leave for Australia and New Zealand, he is still going to need three to four weeks out there to get up to full cricket fitness," he added.
The bowler Mustafizur himself was optimistic about his chances to make the comeback during the New Zealand series. "Yes, I am doing everything with the hope of playing there [New Zealand]."