Pakistan cricketer Saim Ayub wishes to play for RCB in IPL with Kohli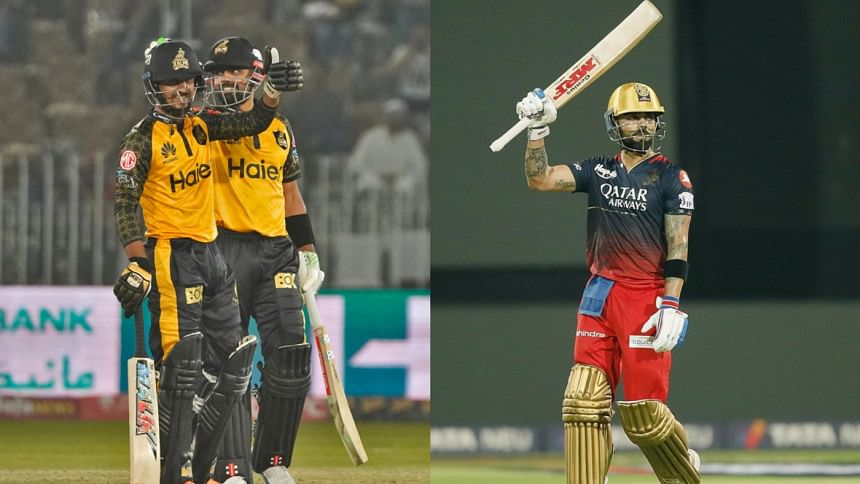 Young Pakistan opener Saim Ayub, who plays with Babar Azam at Peshawar Zalmi in the Pakistan Super League (PSL) wants to play for Virat Kohli's Royal Challengers Bangalore (RCB) in the Indian Premier League (IPL).
"I wish to play for Royal Challengers Bangalore, I follow the IPL too. I love their kit and Virat Kohli plays for them too," Ayub said on the Nadir Ali podcast.
"I admire Virat bhai's journey from a youngster to a legend and he's one of the best athletes in the world," he added.
Ayub, who opened with Babar Azam in the PSL also shared his experience of playing with the Pakistan captain.
"I wished to bat with Babar bhai. When I scored a fifty against Lahore Qalandars in PSL, Babar bhai appreciated me on the other hand. We opened and I scored fifty in front of him.
"I celebrated that. I didn't celebrate my first fifty because it was a losing cause. In the next fifty, I was standing with Babar bhai and felt so proud so I celebrated it.
"There's a picture where I've raised my bat & Babar's congratulating me. I've saved that picture & keep looking at it. It's inspiring & gives me confidence.
Sometimes I get tears in my eyes because I stood alongside the world number one batter & made a fifty," he said.
Ayub amassed 341 runs from 12 matches in the PSL with a healthy strike rate of 165.53.