BCB to hold sports psychology sessions for Tigers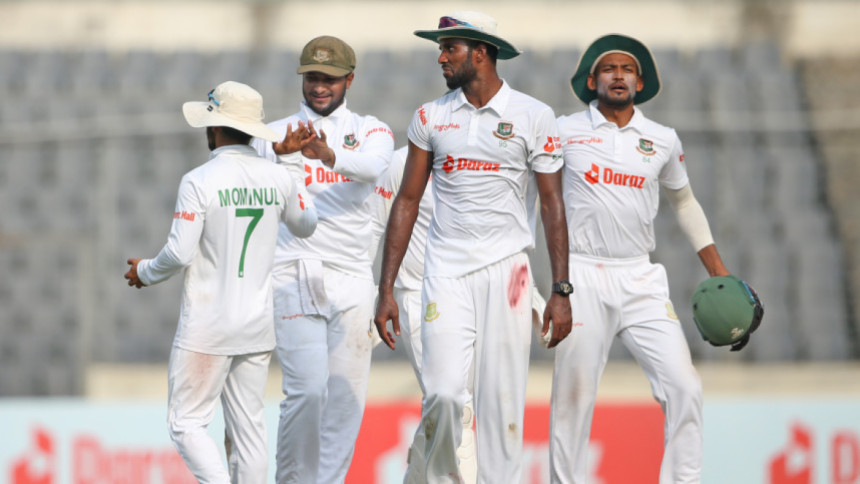 With the intention of improving the mental fitness of the cricketers of the Bangladesh national team, the Bangladesh Cricket Board (BCB) is planning to hold a relevant programme ahead of the upcoming West Indies tour next month.
The cricketers will undergo at least two sports psychology sessions under the supervision of the defence force, during which the physiologists of Inter Services Selection Board (ISSB) are expected to work on the mental fitness of the national cricketers ahead of the month-long tour in the Caribbeans.
"We have already spoken with the ISSB in detail and we had planned to undergo a session on May 20. However, since it was very hot and the players were tired after the fifth day of the [Dhaka] Test match, they needed some time to recover which is the reason it didn't happen," Jalal Yunus, chairman of the BCB cricket operations committee, told the media today.
The Tigers are scheduled to travel to the West Indies on June 5 and according to Jalal, the cricketers will undergo at least two sessions with the ISSB psychologists.
"We have planned to conduct at least two sessions before travelling to the West Indies and they [psychologists] will talk to the team and if needed they will conduct sessions individually. At the moment some of the players are out of the country while few are outside Dhaka and once they arrive we will fix a date to undergo the sessions with all the cricketers."
Bangladesh team director Khaled Mahmud and BCB's chief physician Debashish Chowdhury held a meeting with the psychologists and they have already provided the profile of the players to ISSB.
Earlier, the Tigers had lost the two-match Test series against Sri Lanka 1-0, after which Shakib Al Hasan stated that it's more of a mental problem of the cricketers than the skill which needs to be sought out.