'Fizz wanted to return'
BCB boss rubbishes Mash retirement rumours; talks of the possibility of more series in 2017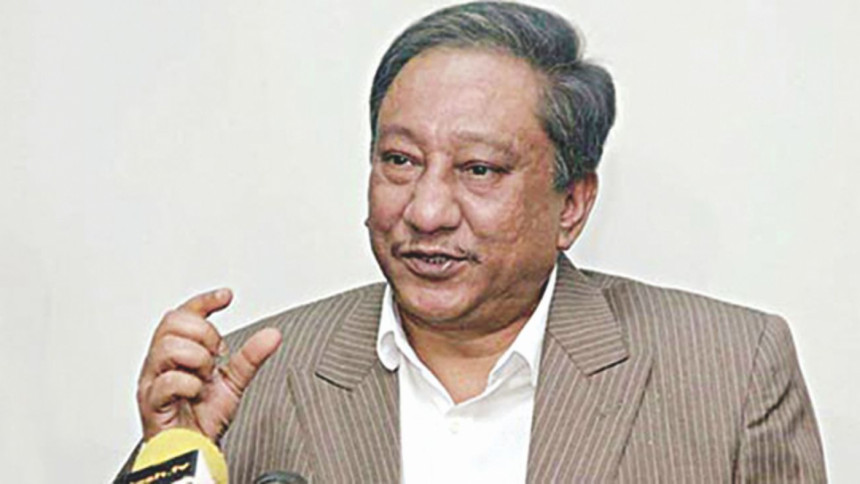 Bangladesh pacer Mustafizur Rahman wanted to return home in the middle of the New Zealand series, Bangladesh Cricket Board (BCB) president Nazmul Hassan Papon told reporters during a press conference yesterday.
The BCB president however advised the team management to provide Mustafizur with the best possible medical facilities in New Zealand and help him reach the peak of his fitness levels as soon as possible.
"Mustafizur wanted to come back to Bangladesh. He was in fact supposed to play in the third T20I. When I heard that he won't be playing, I spoke to him because I was concerned. He told me that he still felt some pain. That wasn't good news because we are thinking of playing him in the second Test as well.
"You all know that it's a bit difficult to communicate with him sometimes. So when I asked him what happened, he just said 'batha' [pain] and nothing else. I called the team management, I called Mashrafe [Bin Mortaza], Shakib [Al Hasan], the chief selector and everyone. I asked them to sit with him and find a solution," explained Papon.
"And then I called Bayjid[ul] Islam [former Bangladesh physio] and I made him talk to Mustafizur. Bayjid then told me that yes, he does have a problem, but it's not related to his shoulder [where he was operated upon] but his hip. Then I asked Bayjid to convey the message to our physio [Dean Conway].
"He wanted to come back, but I asked them to give him the best possible treatment there and then return," he added.    
Furthermore, the BCB president also said that the BCB would not allow Mustafizur to take part in the Indian Premier League, set to begin in April this year, even if there was the slightest chance for him to get injured.
"It's a big deal for a player when he gets a chance to play in the IPL. He got an award there last season. You also can't ignore the financial benefit from the IPL. However, one thing is clear. If he is not fully fit, BCB will not take even one per cent risk regarding him," said Papon. 
Questions regarding Mashrafe's retirement from T20Is were also raised during the press meet. And the reason behind that was that a couple of media organisations ran news pieces in the last week stating that the skipper reportedly wanted to announce his retirement in New Zealand following the T20I series.
Papon, however, dismissed those claims.
"I speak to Mashrafe every day. If he had to announce his retirement he would first have to tell me. I spoke to him regarding the issue and he said that he had no such desires. He hasn't told me anything about it, neither have I heard of anything like this from the team management," said Papon. 
Furthermoe, Papon also said that Bangladesh might be involved in additional series this year. "It's still in the primary stages but the process has been okayed. We might play a tri-nation including two of Australia, New Zealand, South Africa and India."