Farbrace backs Morgan return as Eng captain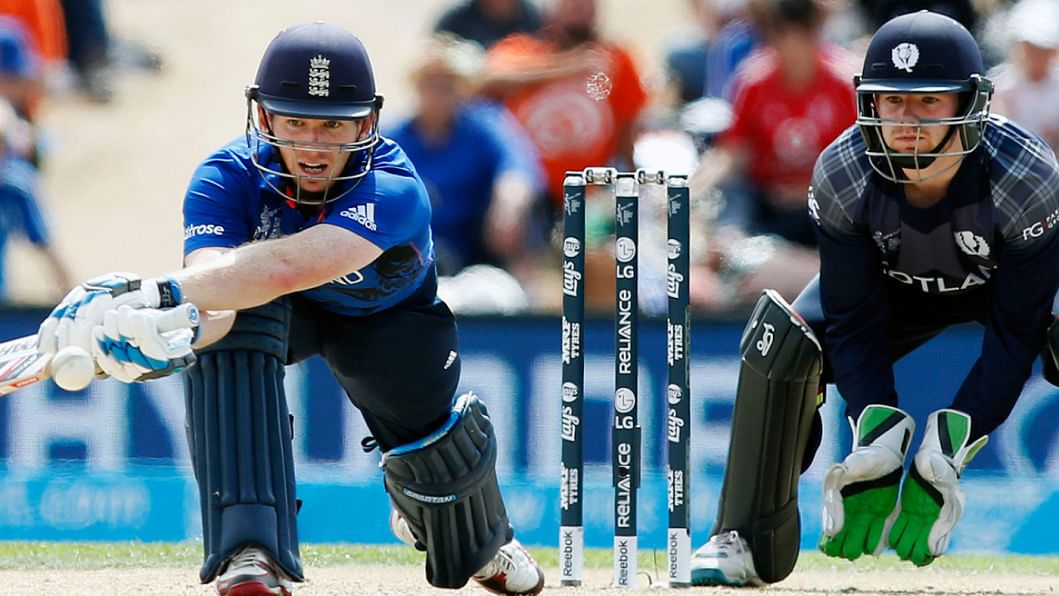 Eoin Morgan will return as captain of England's limited overs side in India next year despite skipping the ongoing tour of Bangladesh over safety fears, according to assistant coach Paul Farbrace.
Some commentators have queried whether Morgan should resume the captaincy after he and opener Alex Hales decided not to travel to Bangladesh in the wake of an attack on a cafe in Dhaka in July that killed 18 foreigners.
In Morgan's absence, Jos Buttler led the ODI side to an impressive 2-1 victory in a contest which ended on Wednesday -- making England the first side to win a 50-over series in Bangladesh in seven attempts.
Despite winning plaudits for his captaincy, Buttler has insisted he is only keeping the seat warm for Morgan who has presided over a sharp improvement in England's limited overs cricket in the last 18 months.
Farbrace said Morgan is "100 percent" sure to return to the role next January when England are due to play a series of ODI and T20 matches against India.
"He will definitely be captain in India," Farbrace told reporters in Chittagong on Thursday. "There can't be any way around it. He deserves it."
Farbrace expressed sympathy for Morgan, saying he would have found it a bitter-sweet experience to watch the ODI triumph which preceded a Test series in which England will be captained by Alistair Cook.
"The sad part is that his team is continually improving, and he has definitely been the leader and allowed so many guys to play that way," he said.
"I'm sure he has watched and I'm sure he'll have been really proud of the way they played. But he will definitely come back in for the next series."
Farbrace said Buttler had emerged with great credit from the series.
"Morgs is the leader, but it's been great that Jos has had the experience," he said.
"He's a guy who comes across as a quiet fella, to lead in tough circumstances he's done a great job.
"On and off the field, we have seen he has more to him than others thought. He doesn't say a great deal, but when he does, people listen."
Buttler struck two half-centuries and was his team's second highest run getter behind Ben Stokes.
He also showed a rare flash of temper during the second ODI when he had a bust-up with several Bangladeshi players after being dismissed following a television review. He was later given an official warning.
Buttler is in the Test squad as a back-up to fellow wicketkeeping allrounder Jonny Bairstow but is not guaranteed a place in the starting XI.
England will play two Test matches in Bangladesh, with the first Test starting in Chittagong on October 20.
After Bangladesh, they will embark on a five-Test tour of India before returning in the new year for the limited overs matches.