Stokes aiming for the summit after series win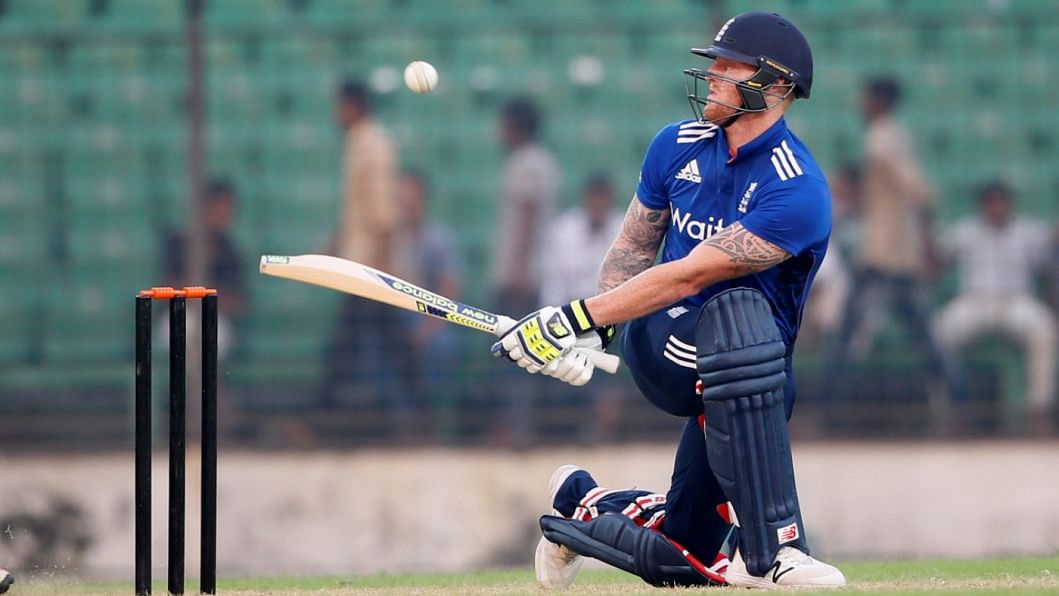 Ben Stokes said England want to be the best in the world after a hugely satisfying 2-1 series triumph in Bangladesh.
The all-rounder, unbeaten on 47, punched the Chittagong night sky after Chris Woakes sealed the four-wicket win with a towering six, reports ecb.co.uk
The victory ended Bangladesh's six-series winning streak at home which included victories over India, Pakistan and South Africa. Quite a feather in England's cap.
"It's a big achievement," said Stokes, who was man of the series with 148 runs at 74.
"They are a very tough team to beat in their home conditions. Really good teams have come here and haven't quite managed to do enough to beat them.
"To come out here with the inexperience that we have and to win is a credit to where we are and where we want to be going forward as a team."
Where England want to go, according to Stokes, is up - up to the very top in fact.
"We want to be world number one," added Stokes. "If we keep playing the cricket we have done then a few teams will be worried about playing us. We've beaten really good teams in the last 18 months.
"The new team and the way we want to play is really paying off. Everyone involved in the unit, the players and management, are buying into the way we want to play. Everyone is of the same mindset."
Stokes won plaudits for how he approached his batting during this series.
He chose a good time to score his first ODI hundred, helping to turn a potentially perilous 63 for three in the first encounter in Dhaka into a commanding 309 for eight, which England successfully defended.
The deciding game was in the balance in Chittagong when England found themselves rocking a little on 236 for six; still 42 short of victory.
Stokes, showing maturity and calmness, regrouped with Woakes and the pair won at a canter.
"Personal success is great but it can be taken away if you don't win the game," he said. "It was the icing on the cake to win the series and be the guy not out at the end."
So when did it suddenly click into place?
"Since being given the opportunity to play in the role I have been doing for Durham, which is batting five and bowling as well; that position I understand how I play and my role in the team.
"Experience as well, you learn how to play one-day cricket more. When I first came into the team I was a bit hit-and-miss, trying to hit too many boundary options too early. Now I am starting to accumulate knowing I can catch up once I am in at the end."
Onlookers wondered if Stokes' promotion to vice-captain for this tour might be the reason for his new patient approach to batting. It was during England's time in the field, however, where he felt he had more influence on proceedings.
"I've stayed in the ring a little bit more," he explained.