'Bravo! This is amazing'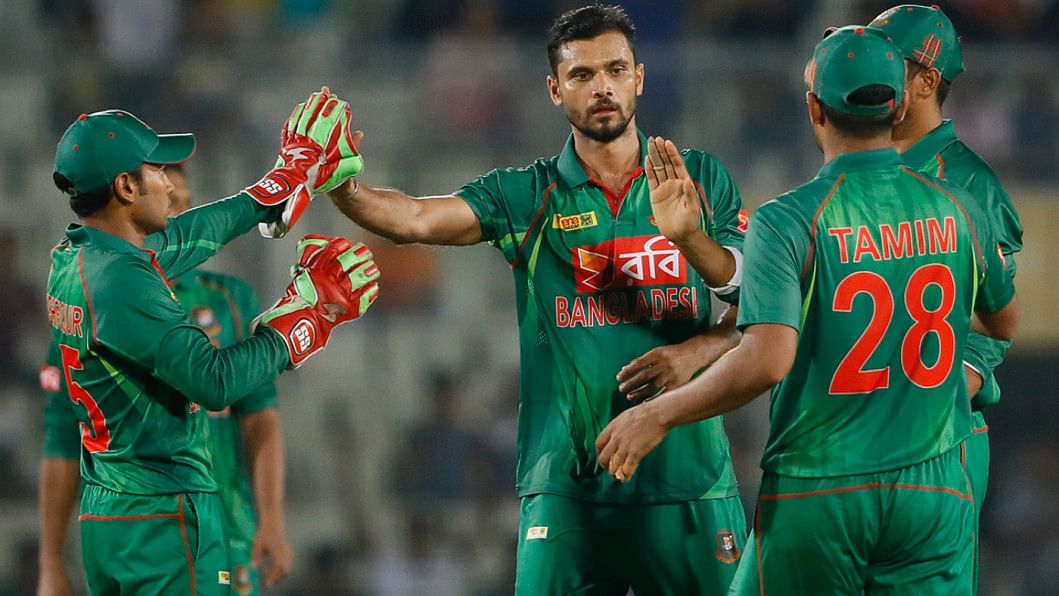 Mashrafe Bin Mortaza might be on a holiday at Cox's Bazar, but with Bangladesh's cricketers putting in one of their best Test performances in Chittagong, he barely managed to move away from his television set.
As expected, the ODI and T20I skipper watched every day of the Test intensely and congratulated Mushfiqur Rahim and co for their fighting performance.
"Bravo! This is amazing," were the first words when asked to describe the ongoing Test between England and Bangladesh.
"Test cricket is all about habit. It's difficult to perform when you don't play enough. But the way our cricketers kept their concentration levels high in every session was amazing to watch, especially because we are playing our first Test in 15 months," he said, while speaking to The Daily Star over the phone.
"If you notice, most of these players haven't even played four-day cricket because they were busy with ODIs and T20Is. To come from there and do well is not a joke. This shows the character of our cricket and is proof that we are heading forward," he added.  
While Mashrafe believes that the hosts have a good chance to win the Test on the final day, the result to him doesn't matter as much.
"We still have a chance to win but honestly speaking it does not matter what result we end up with. To play such good cricket on such a difficult wicket is fantastic. For me, this has been one of my most enjoyable Tests,"