Drama unfolds before match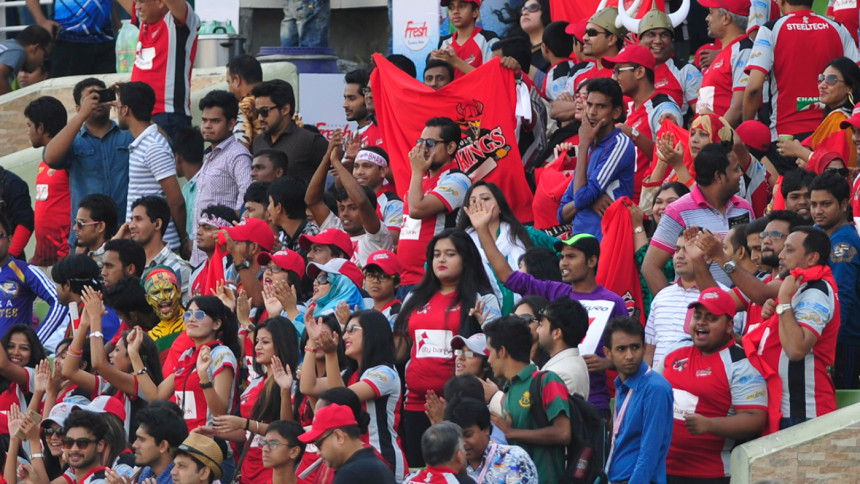 Drama unfolded right before the start of the BPL's day fixture between the Sylhet Superstars and the Chittagong Vikings in Mirpur.
For starters, Sylhet skipper Mushfiqur Rahim had arrived 25 minutes late for the toss of the match. While the reason behind it wasn't understood initially it was later revealed that a couple of the foreign players that Sylhet wanted to include in their team did not have no-objection certificates from their home boards.
The start of the match, as a result, was delayed.
An agreement was reached and the Bangladesh Premier League's technical committee decided to allow Sylhet play with just two foreign players, as opposed to the playing conditions, which states that each team has to play four foreign players in a match. The team lists were exchanged, the toss eventually took place and the players were ready to take the field.
However, soon after Sylhet Superstars were seen fielding more than two foreign players. Having seen that, Chittagong openers Tamim Iqbal and Tillakaratne Dilshan decided against playing.
It was learnt that the players had in fact received their no-objection certificates after the toss. Following that episode, officials of the franchises were locked in an animated discussion for the next one-hour.
At one point there were even heated arguments.
Eventually the technical committee decided that the team that was exchanged before the toss, that is the one with two foreign players, would be allowed to play the game.
The game began at 3:10pm, one hour and ten minutes after the scheduled time.