Cricket: Garner opposes two-tier Test policy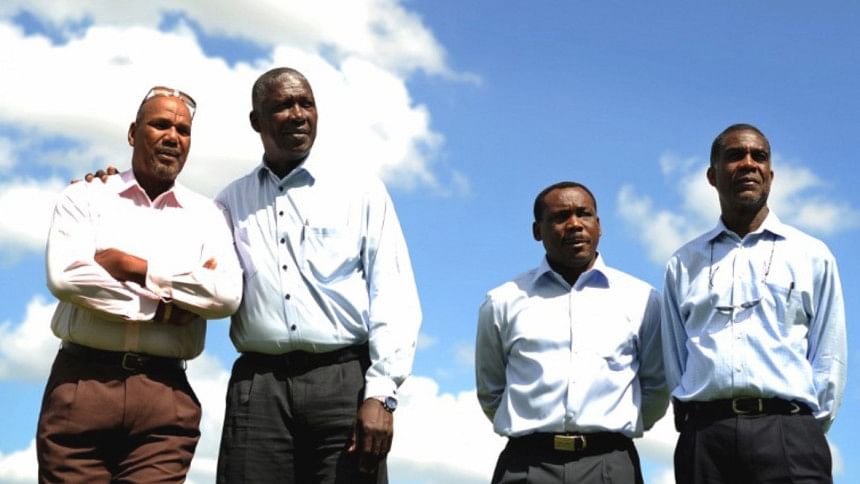 Former West Indies fast bowler Joel Garner questioned the ulterior motive of the proposed two-tier system in Tests by cricket's global governing body the International Cricket Council.
"The only way you can get into the two-tier system is by playing against teams that are above you in the table. How can you get in if you can't play teams that are above you? The question is, what purpose does it serve?"
"Are you trying to preserve Test cricket or are you trying to keep it to a chosen few? I can't answer this question for you because, the only way you can preserve Test cricket is to let people at the lower level play against teams above them to be able to compete and to be able to gauge the progress." The Big Bird, who once terrorized batsmen with vicious bounce from barely short of length on top of toe-crushing yorkers explained while talking to Cricbuzz.
In the proposed two-tier system, there will be seven teams in Division One and five, including two new Test nations, in Division Two. They would play in a league system where there was promotion and relegation. Each team in the top tier would play every other side home or away in a two-year cycle.
Bangladesh Cricket Board had earlier expressed its disappointment over the projected scheme and vehemently opposed two-tier Test policy.
"The BCB is against the two-tier Test policy and we are going to oppose it during the January 29 meeting of the ICC," BCB's media committee chairman Jalal Yunus told reporters.
Bangladesh Cricket Board (BCB) vice president Mahbub Anam also strongly criticised the proposed two-tier concept in Test cricket that may begin from 2019 onwards. He said that if the proposal goes through it would push Bangladesh's cricket back by at least 10 years.
The head of India's powerful cricket board Anurag Thakur too voiced his opposition to plans for a two-tier Test system. The president of the Board of Control for Cricket in India (BCCI) said that smaller nations would lose out on revenue and the chance to compete against the top teams.