'Two-tier will push us back'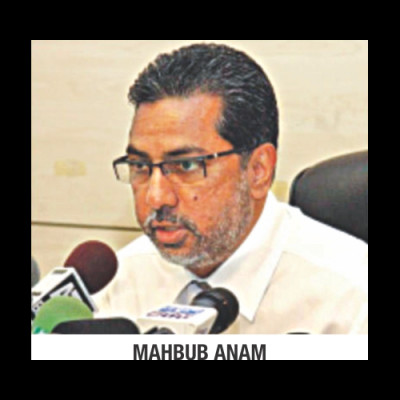 Bangladesh Cricket Board (BCB) vice president Mahbub Anam has strongly criticised the proposed two-tier concept in Test cricket that may begin from 2019 onwards.
Speaking to reporters at the Sher-e-Bangla National Stadium in Mirpur yesterday he said that if the proposal goes through it would push Bangladesh's cricket back by at least 10 years.
"I don't support this because I still think that the more competitive team you play with, the more you will improve. If we hadn't played with such big teams in ODIs then our standard in this format would not have improved.
"Before we became a Full-Member nation, the level we played in we used to think we were the kings of that level. But when we came to the top level, we got a shock. That was the real world, where the competition was of a different level. From that level if we go back again I feel that our cricketing quality will degrade and we won't progress at all," said Mahbub. 
"A team playing for the premier league and a team playing for first division is not the same. Yes, in the last 10 years we did struggle after getting Test status but at least we have arrived at a position after struggling for a decade. Now if this decision takes place we will once again go back by 10 years.
"The ICC's duty is to globalise the game and not to create a special class. If you see in other sports, like in football, teams increase from 12 to 20 to 32. The game expands. Whereas in cricket it is reducing. We don't think that such a move should be passed in a global organisation," he added.
A two-tier system may separate the top seven Test sides from the bottom three with two Associate Members joining the latter.