A brief burst in the spotlight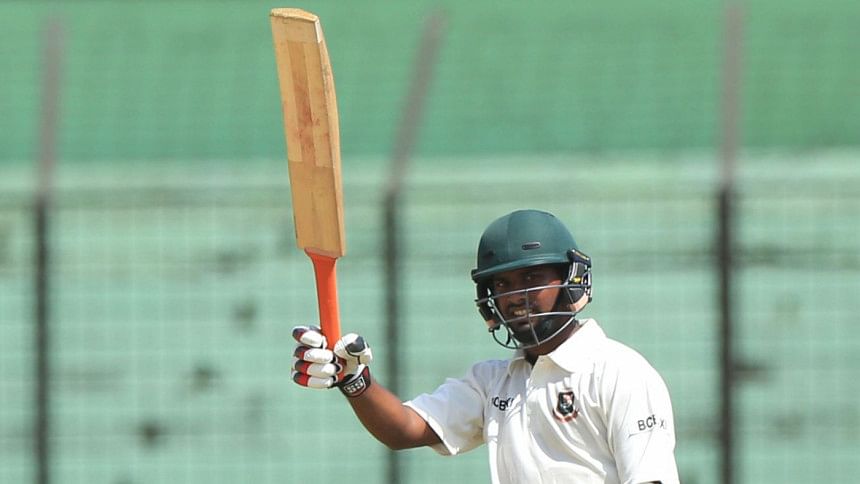 Two days before the start of the ODI series against England, Abdul Mazid, as part of the Dhaka Division team, had just finished a National Cricket League four-dayer against Khulna Division. He had scored 96 in his only first-class outing in this rain-marred season.
Three days later the consistent but so far unspectacular opener was named in a BCB XI team to face England XI in a two-day warm-up. In the first day of that match yesterday, he smote his far better-known opponents to all parts of the MA Aziz Stadium in Chittagong for a 95-ball 106.
"They like to bowl in one spot; they don't change their lines and lengths too much," was his assessment of England's bowling.
Although his strike rate paints the batsman going hell for leather, yesterday's innings was not so. His 16 fours and one six were punctuated by 52 dot balls.
"I tried to play the ball on its merit," he said. "Maybe I got more bad balls, which is why I had more scoring shots."
Mazid is no stranger to centuries -- his highest first-class score is the unbeaten 253 against Dhaka Metropolis in February 2015 -- but is realistic enough to know that this innings against the tourists is not enough to elevate him to the highest level. He was speaking moments after the Test squad was named, and the 25-year-old was not in it.
"I am not thinking about that. It is important to keep performing, especially in matches like this, but in the end it is up to the selectors."