I wanted Taskin in the warm-up: Chandika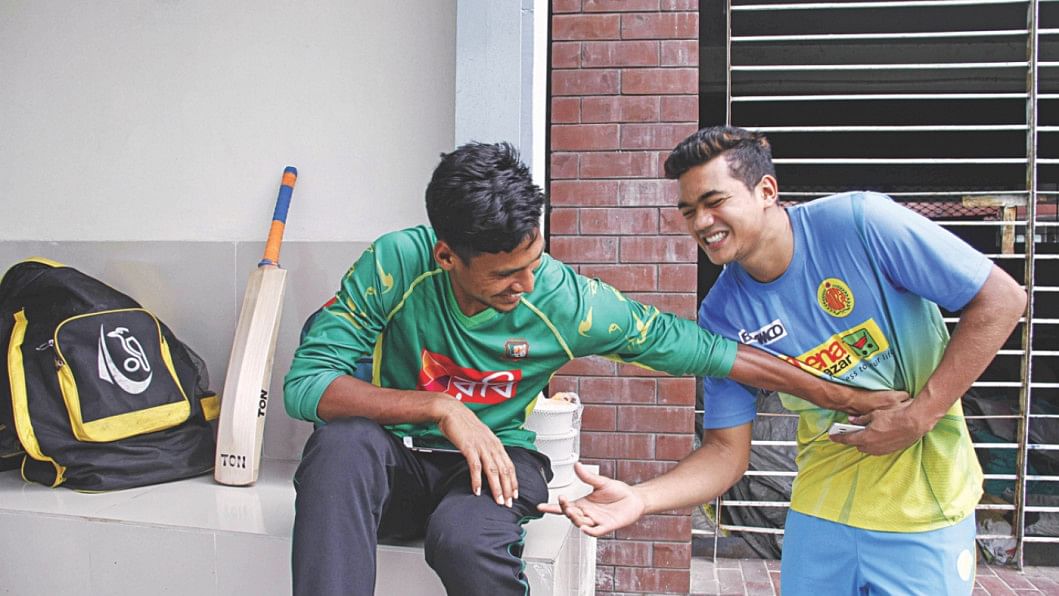 Bangladesh head coach Chandika Hathurusingha sought to clear the air yesterday about the discussion surrounding fast bowler Taskin Ahmed's Test prospects by saying that it was he who insisted upon Taskin's inclusion in the two-day warm-up between BCB XI and England XI.
The Sri Lankan's clarity came a day following his apparently strong opposition to talk about Taskin playing longer-version cricket. On Saturday, Hathurusingha hinted that Taskin had not played any four-day cricket (he did play 10 first-class matches, albeit three-and-a-half years ago) and added: "I don't want to destroy somebody's career."
He insisted yesterday that Taskin was included in the warm-up not for any immediate Test debut but just to see how he fared with the red ball in hand. "I think a lot of you got it wrong," Hathurusingha chuckled in a press conference at the MA Aziz Stadium yesterday. "I talked about the coming two Test matches. We have a plan for him to play four-day cricket. Because the NCL [National Cricket League] stopped, I suggested that they put him here -- you all wrote that I didn't know he was playing.
"That is his process for getting into Test cricket. If he keeps performing like this, he will most likely play Test cricket in favourable conditions," Hathurusingha said, perhaps referring to the 'favourable' conditions in New Zealand at the end of the year.
Hathurusingha's opposition to Taskin's Test prospects on Saturday seemed at odds with the noises heard out of the management a couple of days earlier that did not completely shut the door on a Taskin debut in the second Test. That in turn raised speculation about there being discord between the newly revamped selection panel of which Hathurusingha -- along with the three selectors, the team manager and cricket operations committee -- is a part.