SL to hold T20I tri-series involving Bangladesh, India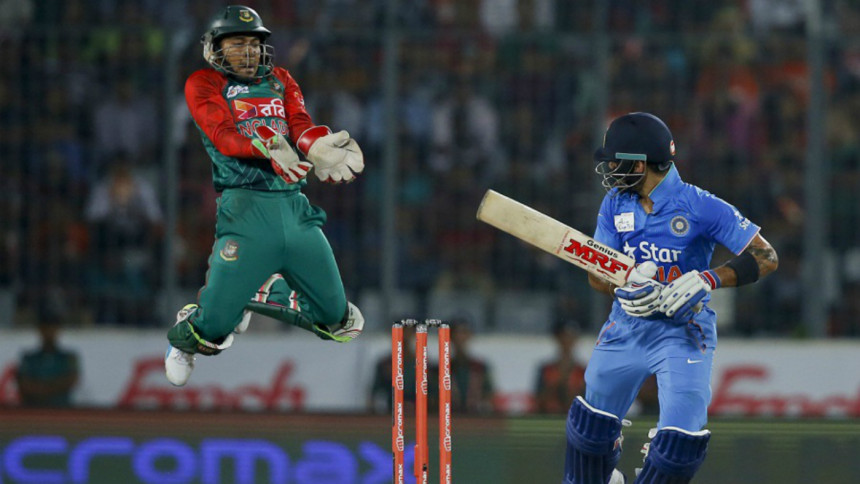 SLC (Sri Lanka Cricket) release confirms that Sri Lanka will host Bangladesh and India for a T20I tri-nation series in March.
Last March Sri Lanka Cricket announced the news at a joint press conference that gathered the heads of the participating countries, India, Bangladesh and host Sri Lanka.
It is to be a special occasion for Sri Lanka as they celebrate their 70th year of independence in March and the Nidahas Trophy 2018 will be played to commemorate the occasion – SLC celebrate their 70th year as well.
Details of the fixtures have now been confirmed. The 3 countries will play 7 T20s in Colombo at the R Premadasa International Cricket Stadium from the 8th to 20th of March 2018.
Board president Thilanga Sumathipala was the visionary behind the Nidahas Trophy in 1998 too, which marked the 50th year of the country's independence and involved India and New Zealand as the visiting teams, ESPNCricinfo reports.
Bangladesh Cricket Board President, Nazmul Hassan Papon was quoted by the SLC release and the president stated: "the support and contribution of Sri Lanka [and India] in Bangladesh's cricketing journey could not be overemphasized, and that this invitation was a clear testament to what a good friend Sri Lanka has been to Bangladesh's Cricket." He added, "This Tournament too, would no doubt continue to strengthen the bonds between the 3 nations"
Sumathipala expressed his happiness and said: "70 years is a long journey, and one that needs to be commemorated and celebrated. We are happy that our closest neighbours, who share more or less the same journey of independence are joining us in this celebration, which we believe will be a milestone and an augur of the great things to come in the annals of cricket."