Shakib at Chittagong to support Tigers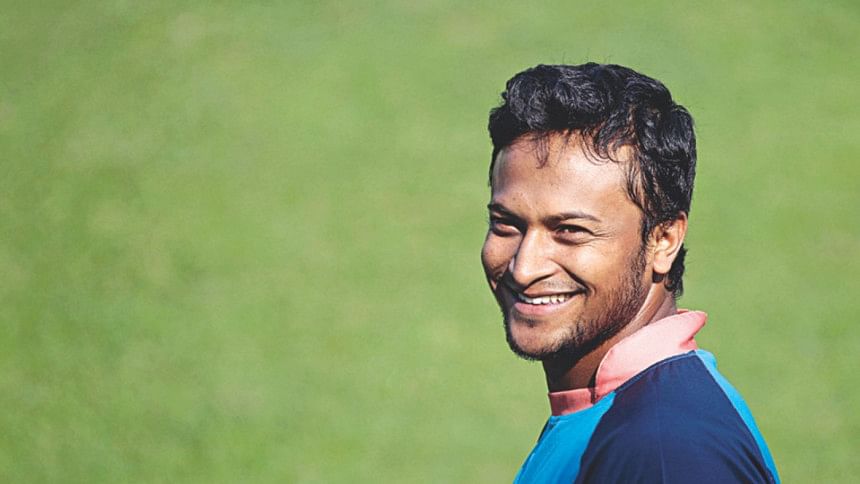 Bangladesh's ace all-rounder Shakib Al Hasan is at Chittagong's Zahur Ahmed Chowdhury Stadium to support the Tigers.
Shakib suffered an injury to his fingers during the final of the tri-series against Sri Lanka and was consequently ruled out of the first Test against the Lankans today, a game where he was supposed to lead the Tigers out on the field as the captain of the side.
Despite the fact that Shakib was told to rest the injury and not move his injured left hand for atleast a week, the all-rounder flew to Chittagong this morning to attend the Tigers' match.
Following an X-Ray, it was found that Shakib suffered a sprain in the area just under small finger on the left hand. The injury will be assessed in the coming days before Tigers announce whether he will be available for the second Test at Dhaka.
Losing Shakib was a huge setback for the Tigers and although the all-rounder could not take the field today but his presence in the stand is a definite boost for the Tigers. As a leader of the team, Shakib just could not be held back from being with his team and supporting them from the stands despite being told to rest his injured hand.