'Shakib goes for the ball all the time'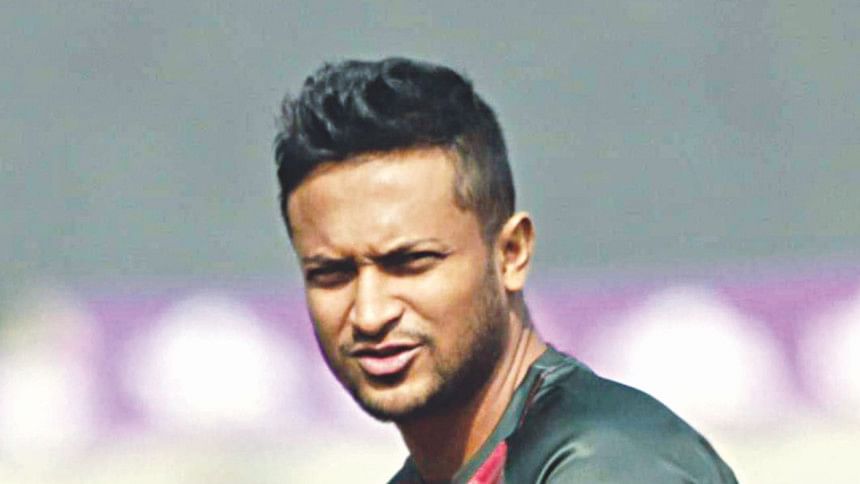 Bangladesh's ace all-rounder Shakib Al Hasan's abilities with the bat and ball are well known and while those attributes overshadow his abilities on the field, his sharpness on the field cannot be looked down upon. Having injured his little finger on the left hand during this year's tri-series final against Sri Lanka, Bangladesh's Test and T20 captain has been suffering and pulled out of the Asia Cup mid-way through the tournament. Currently recuperating from injury, he has returned to training and Bangladesh's fielding consultant Ryan Cook said that Shakib, despite still having issues with his finger, is showing great attitude while fielding.
Shakib was included in the squad for the first Test against West Indies, scheduled for November 22 and Bangladesh are training in preparation for the upcoming Tests. Shakib had previously started doing light batting sessions and today took catches on the field at the Zahur Ahmed Chowdhury Stadium in Chattogram.
"I didn't see any of the high catching, because I was doing the cover catching and he took the catches fine. And he's got a great attitude so it always helps that he goes for the ball all the time," said Ryan Cook indicating that Shakib is not being daunted by fear while fielding.
It is that kind of attitude that Tigers will require when they face tough challengers West Indies having dropped a couple of catches against Zimbabwe in the second Test at Dhaka. Cook hails from South Africa, who were the trend setters of excelling in the field. He admitted that Bangladesh still does not have someone to look up to as an idol in the field. But skipper Mashrafe Mortaza took an outstanding catch during the Asia Cup while Taijul Islam also took a breathtaking catch against Zimbabwe in the second Test. Those are instances of Bangladesh excelling in the field and Cook felt that the current crop of Bangladesh players will be the heroes that future cricketers from the country will look up to as their Jonty Rhodes and Hershcelle Gibbs.
"I have been very impressed with the Bangladesh attitude to fielding. The progress and improvement that the guys have made have been outstanding. So there is no real difference in attitude. The standards of the fielding – in South Africa we've got a lot of players one can aspire to: Jonty Rhodes and Herschelle Gibbs, whereas these players are the aspiring players, so we just need to get them better and better," Cook concluded.