A burning desire forged in Bangalore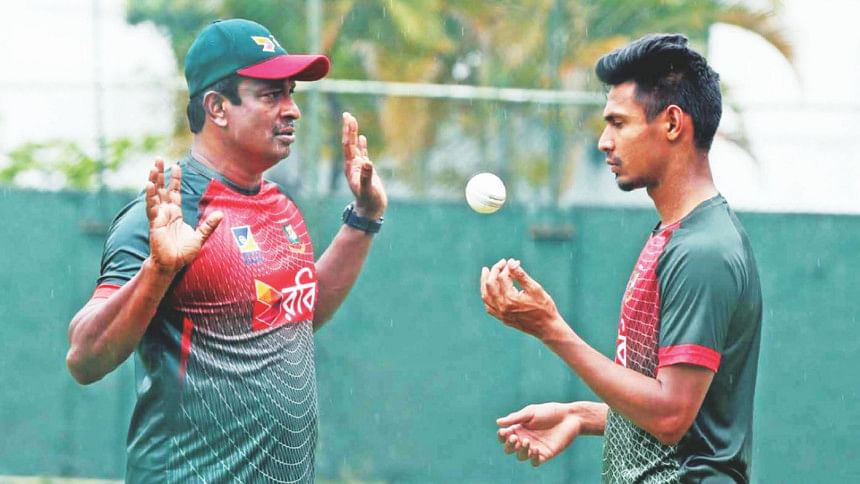 Mushfiqur Rahim faced intense criticism for his premature celebration during the 2016 ICC World Twenty20 game against India in 2016, which Bangladesh went on to lose by just one run mere minutes after Mushfiqur celebrated the boundary that left them two to win off three balls.
The criticism has had a huge impact on Mushfiqur, who was one of the three wickets to fall in as many balls to signal a dismal end to Bangladesh's hopes in that match. Two years later on Saturday, however, he authored a Bangladesh-record 215-run chase against Sri Lanka, smashing a career-best unbeaten 35-ball 72 during which he struck the winning runs.
According to the 30-year-old, that Bangalore heartbreak has remained at the back of his mind and it was a lesson that helped Mushfiqur remain calm until he finished the game for his side.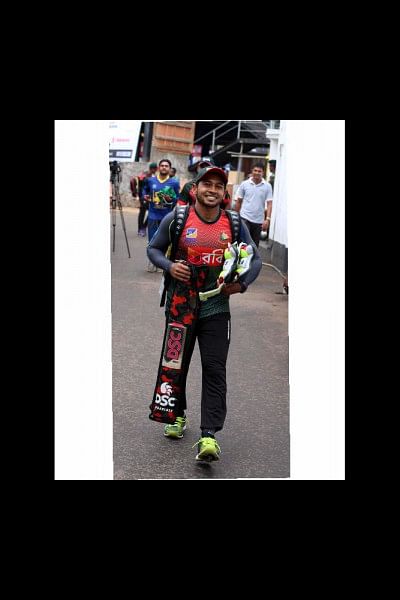 "Obviously that was in my mind but to be honest my celebration against India during the T20 World Cup came in the heat of the moment -- I had no intention to celebrate early. That experience worked as a lesson for me and against Sri Lanka it was on my mind that until I take my side past the finish line, I will keep my focus on the game, and only then celebrate. I had the self-belief in me and the almighty was there for me," Mushfiqur told The Daily Star yesterday.
The pocket-sized dynamo looked extremely focused during his magnificent match-winning innings where Mushfiqur informed that he had the burning desire to do something well in the shortest format of the game.
"Obviously there's always a burning desire inside me and to be honest I have been unable to display my talent in T20 cricket so far, and there was a hunger in me that whenever I get an opportunity I will utilise that. My record in T20Is is also not good, so I am trying to improve that. And during the game against Sri Lanka that day I kept asking Allah to let me stay till the end and play the winning shot," he added.
According to Mushfiqur, after playing international cricket for over a decade it is the best time for him to contribute to Bangladesh and when asked whether it was his best innings so far, he said: "So far, yes, in the T20 format. I have a lot of other better innings in ODIs and Tests. I have the ability to play much better knocks in T20s," said Mushfiqur during the official press meet after the training session at the Sinhalese Sports Club ground in Colombo yesterday.
The former Test captain said that Bangladesh needed this win badly after going through a bad phase in recent times and added that the players will gain confidence from some much-needed momentum. 
On the lighter side of things, Mushfiqur's 'Nagin' celebration after the winning shot has gone viral. "It is just a normal celebration. Maybe everyone liked it. I don't want to say much about it. It wasn't pre-planned. I think you can see in the celebration that we wanted the win badly."
Bangladesh Cricket Board president Nazmul Hassan said after the historic win that he never knew Mushfiqur could hit such big sixes and according to the right-hander, the BCB boss will now know about his big-hitting ability.
"I think after this innings he will know that I can at least play that way. I think he saw my game in a different way. There's a different feeling when all your hard work over months pays off in the middle. I don't think he saw us in training but we did it in the middle," he added.