500-up Razzak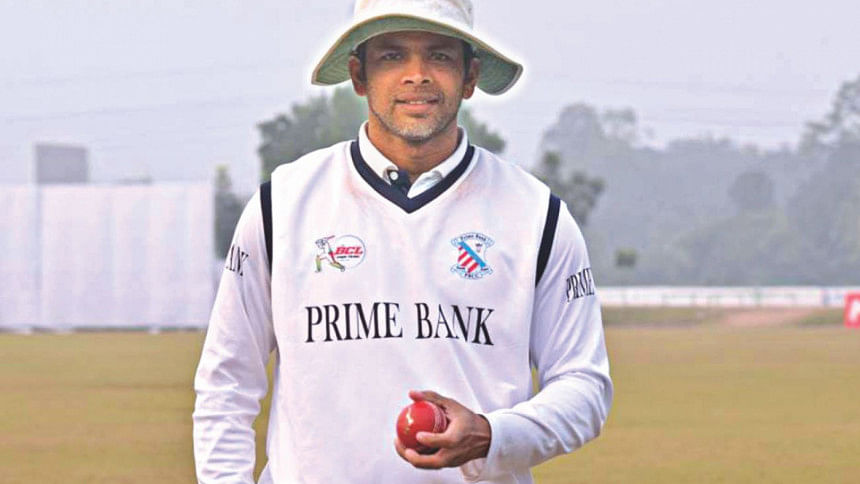 "It's a big achievement in my cricket career," Abdur Razzak expressed his emotion thusly after becoming the first Bangladeshi to claim 500 first-class wickets yesterday.
The 35-year-old left-arm spinner may have achieved the feat silently at a tranquil BKSP cricket ground, but there was plenty of reason to cheer when he trapped Shadman Islam to seize the milestone scalp on the third day of the second round of the Bangladesh Cricket League (BCL) match.
After Tushar Imran's 10,000-run landmark, Razzak set another benchmark for the young cricketers in Bangladesh's first-class circuit.
Having started the round on 499 scalps, Razzak reached the landmark after 113 matches. Another left-arm spinner, Enamul Haque Jr, is following behind with 438 wickets from 112 matches while pacer Mohammad Sharif is in third place with 391 wickets from 129 matches. Razzak also holds the record for taking the most ten-wicket hauls in a match, doing so eight times.
Although he has been consistently proving his credentials on the domestic front since last playing an international match against the West Indies in August, 2014, the selectors have been reluctant to give him another chance. However, Razzak said that he would continue his career as long as he kept enjoying the game.
"It's a really good feeling to be the first bowler in my country to achieve the feat of taking 500 first-class wickets. As a bowler it's a big achievement in my career. I enjoy cricket and that's why I cannot even think that I will say goodbye to the game. As long as I enjoy, I will continue to play," said Razzak.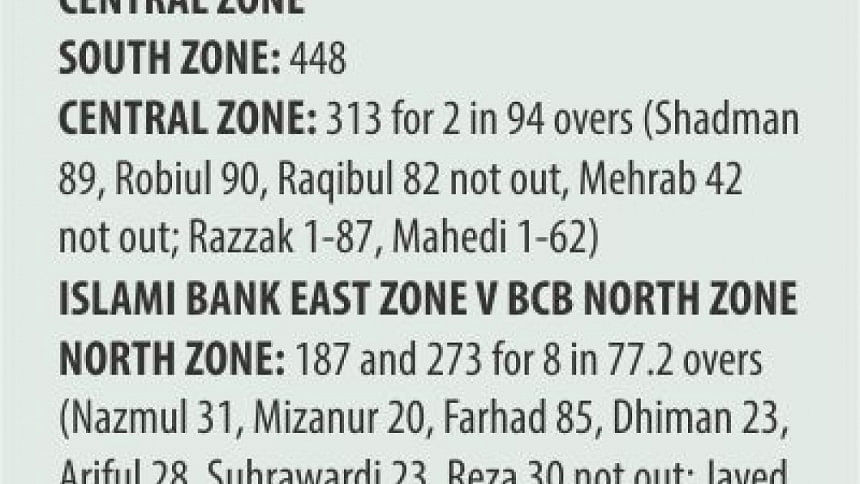 However, on his record-breaking day, Razzak's solitary wicket did not have a big impact as Central Zone's batsmen batted brilliantly and ended the day on 313-2 in reply to South Zone's 448 and the match looks to be heading towards a draw.
Mahedi Hasan denied Robiul Islam from reaching the magical three digit figure before Razzak frustrated Shadman, who returned to the pavilion for 89, but the opening pair provided their team with a good platform as they piled on 171 runs. Rakibul Hasan was not out on 82 and Mehrab Hossain was unbeaten on 42 at the end of the day.
At the Sylhet International Cricket Stadium, Farhad Hossain's 85-run knock steered North Zone as they threw down a challenge to East Zone on the final day. The improved batting in the second innings saw North Zone finish the third day with a 249-run lead and two wickets in hand.
Farhad scored 85 off 184 balls that contained ten fours and a six, while Khaled Ahmed was most successful bowler for East with four wickets.