Top 5 Stories today
Catch up with all the buzz under 5 mins
An exciting weekend is ahead of us. Here's a round-up of what's happening today. 
P.S. Since Covid vaccines are already in stock, the government has decided to go ahead and administer a fourth dose for those 60 and over.
Trending quote: "Members of police and Awami League men are exploding crude bombs but cases are being filed against BNP men. They are being arrested in ghost cases," said BNP Vice-Chairman, Barkatullah Bulu. 
1. Bangladesh remittance to drop by $1 billion
Despite the surge in outflow of migrant workers, remittance flow to Bangladesh is projected to drop by $1 billion — to $21 billion from $22 billion last year. Meanwhile India is on track to receive over $100 billion in remittances and Pakistan will receive $29 billion. Bankers have previously said the uniform exchange fixed by banks for remittances might have had a negative effect on the inflow of the cheapest source of US dollars in the country. 
2. Police conducting special drive across the nation ahead of BNP rally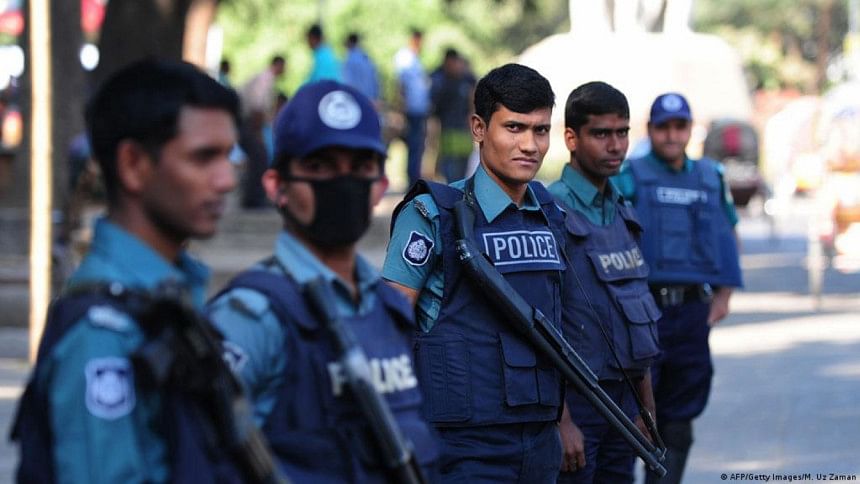 The Police Headquarters have directed the field-level officials to carry out a 15-day special drive across the country. The reasons, the police say, are to ensure that no "incident takes place on the Martyred Intellectuals' Day, the Victory Day or other special occasions." In response to a query from The Daily Star, the police said, "there is no specific threat…this is part of our routine operation." The special drive comes at a time when Awami League and BNP men remain head-to-head about the venue of BNP's Dhaka rally. While DMP has given permission to the opposition party to hold the rally at Suhrawardy Udyan, BNP remains determined to stage the programme at the Nayapaltan office. 
Meanwhile, BNP today demanded that the Inspector General of the Police withdraw 169 "ghost cases" against their leaders and activists. Read more 
3. BNP Rajshahi rally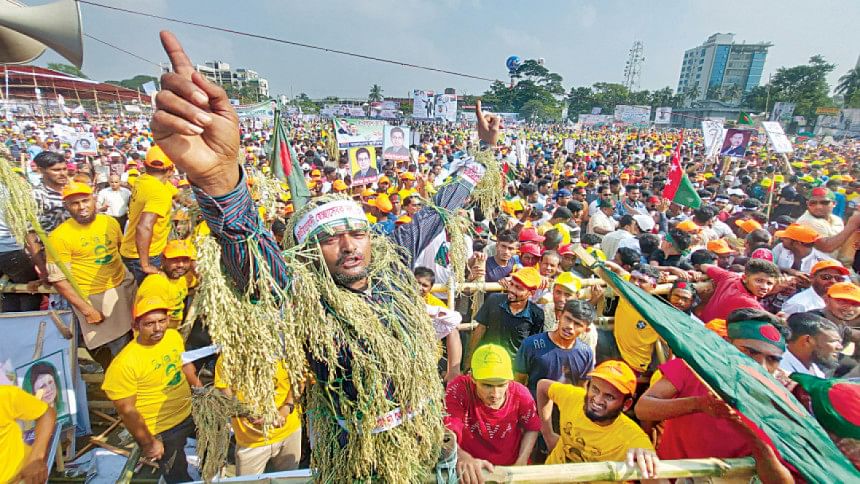 BNP yesterday got permission to hold their divisional rally in Rajshahi on eight conditions. Leading up to the rally, there have been reports of arrests and cases being filed against BNP leaders and activists. Meanwhile commuters have been struggling to find ways to get to their destination following the transport strike that began in eight districts under Rajshahi division this morning. Although the strike was supposed to start at 6:00am today, most buses have been parked at the stations since last night. 
4. EC for action against presiding officers over Gaibandha-5 by-polls
The Election Commission on October 12 suspended the Gaibandha-5 by-polls following electoral anomalies. This was the first by-election held by the current EC. Today the EC has recommended taking departmental action against 125 presiding officers for negligence in carrying out duties during the by-polls. With the next parliamentary election of Bangladesh a year away, the widespread irregularities at the by-election raised some serious questions about the EC's capacity to hold a free, fair, and inclusive general election for all.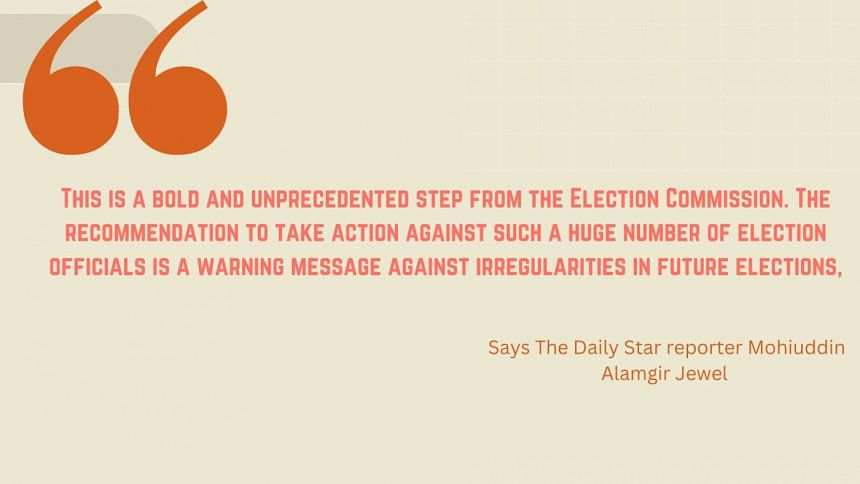 5. World Cup: First female referee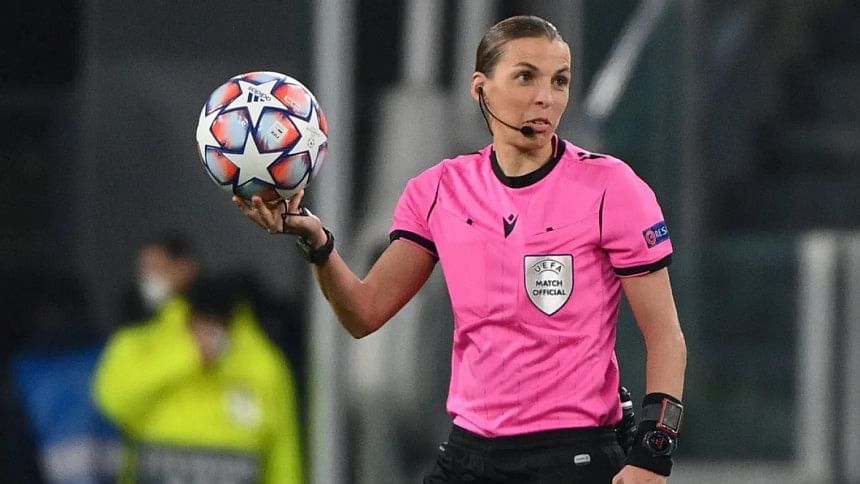 This World Cup has been making history in many ways, from some of the biggest upsets to the controversial host. Today, in Germany's match against Costa Rica, Stephanie Frappart of France will become the first female referee to officiate a match in the men's World Cup. Read more 
Germany plays Costa Rica today in a must-win match. Our Sports desk predicts the Deutsche team will go through with a 2-0 win. And if you find yourself confused with all the updates of the World Cup everywhere, here's our Toggle desk's recommendations of 10 top apps to stay updated.