Hulk's early goal helps Brazil defeat Costa Rica in friendly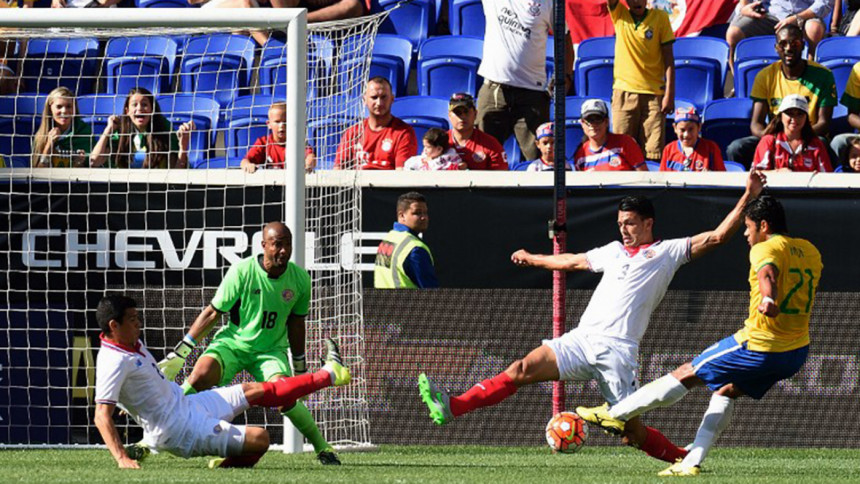 Hulk scored in the 10th minute after an early stretch of Brazil dominance and the five-time world champions beat Costa Rica 1-0 on Saturday in a friendly in Harrison, NJ, reports espnfc.com.
Despite Costa Rica employing five defenders, Brazil clearly had the better of play throughout, with the Ticos only occasionally managing to get forward on counters, it said.
Brazil used a somewhat experimental lineup with Hulk as the lead striker. Manager Dunga stayed with his starters until the middle of the second half. He used six substitutes, sending in Orlando City forward Kaka in the 67th minute and Neymar in the 82nd, both to large ovations from the crowd of 19,146 at Red Bull Arena.
Neymar only last week returned to Barcelona's lineup after a case of the mumps and reportedly limped out of training Thursday after grabbing his knee.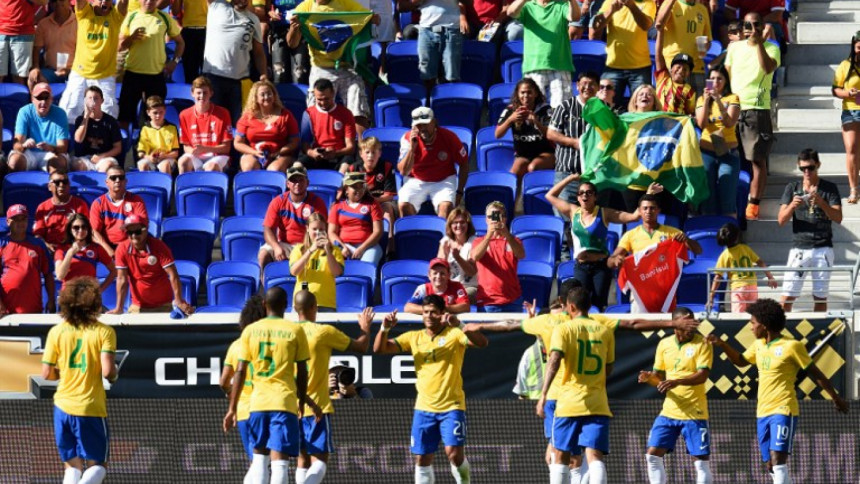 Brazil took the lead when Hulk and Costa Rican defender Giancarlo Gonzalez raced to get to a ball from Danilo out of the back. Gonzalez overran the ball and slipped as Hulk lost his footing and fell. Hulk recovered first and put a left-footed shot past goalkeeper Patrick Pemberton.
Alexis Sanchez's late goal helped Chile to a 3-2 win over Paraguay.
The Arsenal forward was also involved in the build up to Chile's opener, passing to Mauricio Isla, whose cross found Felipe Gutierrez in front of goal.
But after the break the visitors fought back with two goals in two minutes from Jonathan Fabbro and Edgar Benitez.
Gutierrez's equalised with his second goal in the 64th minute, and Chile found the winner eight minutes from time when Eugenio Mena crossed for Sanchez to tap past the keeper at the far post.
Earlier on Saturday, Malick Evouna scored twice as Gabon defeated Sudan 4-0.
Samson Mbingui and Pierre-Emerick Aubameyang were also on the scoresheet.